Join The United Walk anywhere and anytime between 5-11 April 2021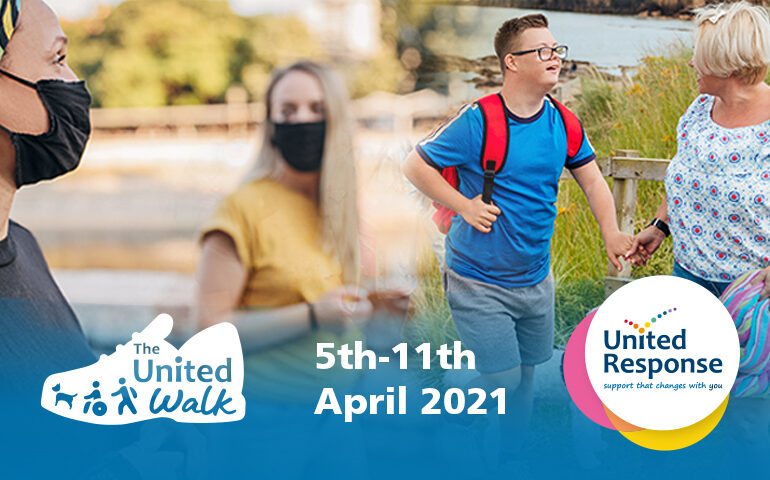 Why take part?
Raise money for United Response to do more to help adults and young people with disabilities to live the life they choose.
Support yours and others wellbeing by getting outside on the week of National Walking Day.
Set yourself up for all the delights of Spring and Summer by getting into walking.
Join forces and unite with others to smash your target (please adhere to the current coronavirus restrictions).
How to take part
Create your fundraising page via Givepenny (on your own or with a team) and set your target (how about £50, £100 or £200?)
Choose your target distance to cover: 5, 10 or 20km
Link your fundraising page to the exercise tracking app Strava or manually record your kilometers.
You can cover the distance any way you like and as fast or slow as you like. Just make sure it's fun, united and rewarding.
Share your fundraising page and watch the donations come in.
What you'll get
Once you've created your page we'll send you a welcome email with some of our best tips on how to make your challenge fun and inspiring.
We suggest you link your page to your Strava account (or create an account on Strava to link it to). This means you can try to climb our event leaderboard and also show the people who sponsor you how you're getting on.
You can join our Facebook group to share your challenge ideas, pictures and stories with each other and be part of the United Walk family.
Once you've completed your challenge we'll send you a 'digital medal' to show off and 'wear with pride'.