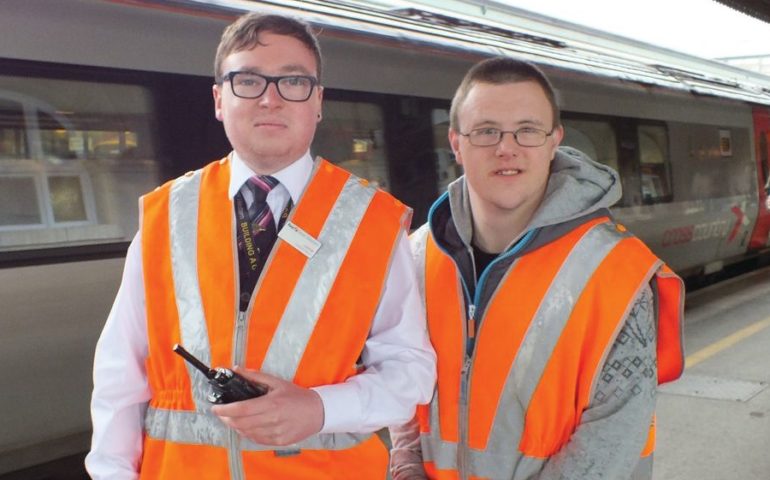 ROC College is a virtual college that supports people with disabilities aged 16-25 to move towards independent living and paid employment. We work with people in Devon, Cornwall and Somerset.
We teach all the skills you need to live independently, from learning to use public transport to accredited qualifications to help you find a job.
ROC College has a unique and exciting approach to learning. As a student, your learning plan will be tailored to your needs, and build on your existing skills and connections in your local community.
Personalised learning
All our students have a personalised, flexible learning programme.
Your learning programme is made just for you. It is based on your needs and interests.
We'll get to know you, what your skills and interests are, and what you want to learn.
Then we'll work together to create a learning plan that works for you.
You will be in control of your learning programme throughout your time at ROC College.
Qualifications
We can help you become more independent, and take part in your local community.
Students can also gain a range of qualifications from Ascentis and City & Guilds. Subjects include:
Land-based studies
Customer services
Using employability skills
Functional skills
You will also also be able to volunteer and gain work experience in areas that interest you. This can help you find out what kind of work you enjoy, and decide what you want to do.
For more information, download the ROC College brochure.
Accommodation
It's not just about leaving home, it's about living your life.
ROC College can provide a place to live for students who are ready to leave home.
We provide both residential and supported living accommodation.
We also run a respite service which can provide short breaks at Cherry Court in Newton Abbot.
Come to visit
You are invited to visit ROC College to meet our friendly and experienced team.
We'd love to talk to you about how we can support you to learn valuable skills in a way that works for you. You can meet students and staff, and ask any questions you might have before applying.
Please call the ROC College team to find out more and arrange a visit: 01803 868550
ROC College Ofsted report
ROC College was inspected by Ofsted in June 2019. We were rated Good.
Read the ROC College Ofsted report.