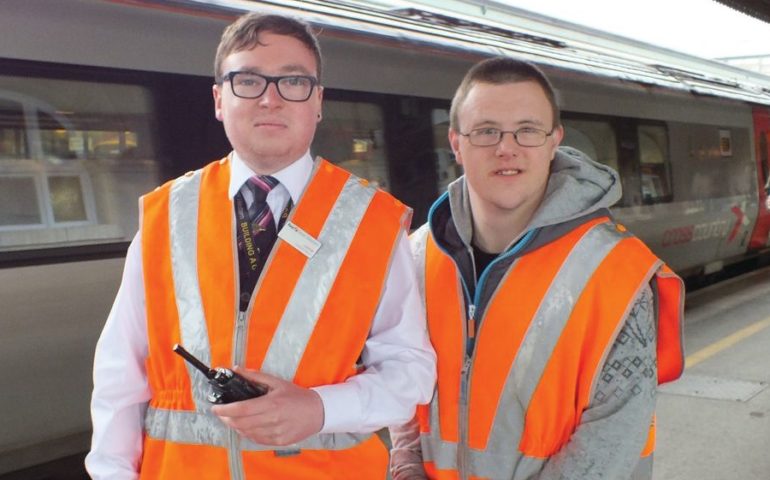 We are a virtual college that believes teaching and learning takes place in the community, not just the classroom.
We deliver a range of personalised and accredited programmes that support students to transition into adulthood by developing independent living skills, providing therapeutic input and building employability skills.
Transcript: What is ROC College?
ROC College is a virtual college, so we're community-based. Effectively we're a classroom without walls. So what that means is you can come and do your learning in the community, whether that's work experience or just getting confidence in life.
Personalised learning
All our students have a flexible learning programme.
The learning programmes are made for each individual. It is based on the students' needs, goals and interests.
We'll get to know each student, what their skills and interests are, and what they want and need to learn for the future.
We'll work together to create a learning plan that works for each student.
Transcript: My work placement through ROC College
Traineeships and internships
We provide a range of opportunities for students who moving towards employment.
We offer a one year traineeship programme. The first six months helps students to explore careers and the skills needed for gaining and maintaining a job from CV writing to looking and acting the part.
In the final six months, students engage with a range of work experience opportunities as well as being supporting to apply for jobs. If students gain paid work, we will make sure you have a job coach to induct you into your new role.
We also offer one year internships for students who know the career they want. We find local employers and provide a job coach to work alongside you as you 'learn on the job'. The goal is to upskill into the role and to gain employment at the end of the programme. For example, we have offered internships in administration, accounting, catering and conservation.
Transcript: What's it like to be a student at ROC College?
Qualifications
Students can also gain a range of qualifications from OCN London and City & Guilds. Subjects include:
Skills for Working Life
Employability Skills (Catering, Childcare, Health & Social Care, Hospitality and so much more)
Independent Living Skills
Functional skills such as Maths and English
Whatever course you choose, you will also be able to volunteer and gain work experience in areas that interest you. This can help you find out what kind of work you enjoy, and decide what you want to do after you leave college.
For more information, download the ROC College brochure.
Accommodation
It's not just about leaving home, it's about living your life.
ROC College can support students who are ready to move out of home. We can help students to find their own home, gain a tenancy and even find other people they might like to live with.
Come to visit
You are invited to visit ROC College to meet our friendly and experienced team. We offer virtual tours or visits to our settings in Cornwall, Devon or Somerset.
We'd love to talk to you about how we can support you to learn valuable skills in a way that works for you. You can meet students and staff, and ask any questions you might have before applying.
Please call the ROC College team to find out more and arrange a visit: 01803 868550
Find out more about ROC College on YouTube here.
ROC College Ofsted report
ROC College was inspected by Ofsted in June 2019. We were rated Good.
Read the ROC College Ofsted report.
16 to 19 tuition funding
ROC College applied for and was awarded 16 to 19 tuition funding in November 2020.
Read our statement here.
Remote learning
Due to the Covid-19 pandemic, some students who were receiving face to face tuition have seen changes to their programme of study and some have switched to remote learning.
For more information about this, please see this letter from Head of Education, Therese Timberlake, dated January 2021.