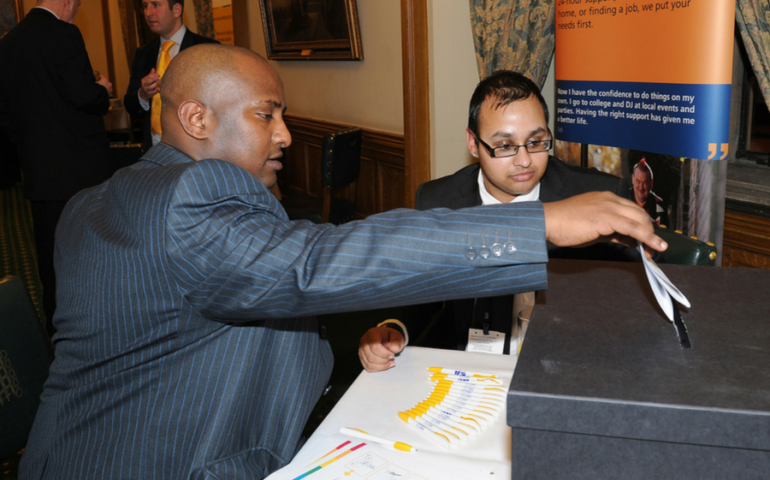 Since 2010, we have campaigned to make politics easier to understand for the 1.5 million people with learning disabilities in the UK.
Our Every Vote Counts campaign gives people with learning disabilities and their supporters accessible information about the democratic process, so that they can make an informed choice when they vote.
People with learning disabilities have the same right to vote as everyone else, but are hugely under-represented at the ballot box. We are helping people learn about their rights, and how to overcome barriers to voting.