Leave a gift in your will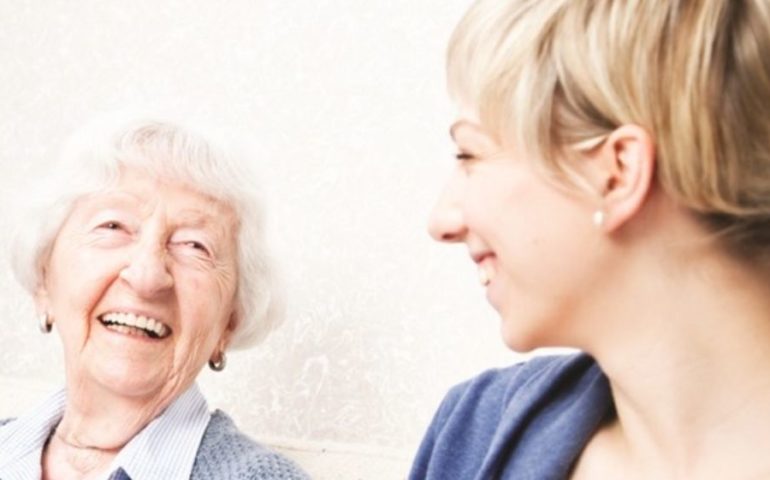 We currently support over 2,000 people with learning disabilities, physical disabilities, mental health needs, dementia and autism, supporting an increasing number of people with complex needs that other organisations cannot always reach.
Did you know that gifts in wills are one of our most vital sources of income? This support enables us to make a difference to people's lives that couldn't be delivered with statutory funding.
The difference you can make
Remembering United Response in your will can be life-changing for the people we support. With your help, we can give someone their independence.
For those who are able, you can ensure someone who wants to work can learn the skills to help them into employment, or help young adults make choices to go to university or college.
For the large number of people we support with more complex needs, you can help fund a piece of equipment which can greatly enhance their lives.
For someone who has little or no verbal communication, a piece of equipment to communicate even the simplest of needs is vital.
You can help fund projects which reduce isolation and help people make connections in their community by increasing others' understanding of disability and mental health.
All of what we do centres around helping people make choices about their lives, choices that they never realised were an option for them before. Let's work together to ensure people with disabilities, mental health needs, autism and dementia can live the lives they deserve long in to the future.
Visit Remember a Charity's website for advice on making a Will and leaving a gift to charity
If you are interested in leaving a gift in your will, fill in the form below or:
Leaving a gift in your will FAQs
Learn more about leaving a gift in your will. If you would like more information about what we can offer to you, please make a legacy enquiry below.
What is a will?

A will is a legally binding written document that specifies what happens to a person's belongings once they have died.
Why should I make a will?

Although no one likes to think about death, if you die without making a will, all or part of your possessions may go to the taxman – not necessarily to your partner or next of kin
Do I need to tell United Response that I've included them in my will?

It isn't essential, but we would be delighted if you did. We would want to thank you for your generous donation and keep you up-to-date with all the progress we are making.

You can email the fundraising team. Please be assured that any information that you give to United Response will be treated as strictly confidential.
Can I say how I would like United Response to spend my money?

To continue to provide the best possible support to people with learning disabilities or mental health needs, we are constantly adapting the support that we provide to meet individual needs.

This means our priorities or work in certain areas can change. But we always make sure that the people we support come first in any decisions that we make.

We promise to you that we will keep our administration costs to a minimum and will spend any money that donate to us in area(s) where it is needed the most and can make the most difference.
What is a legacy?

A legacy is a donation to a chosen charity – such as United Response. A legacy – or gift in your will – can be as big or as small as you like. Every gift, however small, makes a real difference to our work in helping to transform people's lives.
Do I need a solicitor to draw up my will?

We strongly advise you to seek professional help when creating a will. It is very easy to omit important information which could affect your will. You can visit the Law Society website where you can search for qualified solicitors in your area.

United Response is part of a constortium called Remember a Charity and may be able to provide you with some guidance. Use our legacy enquiry form (at the bottom of this page) and get in touch to see how we can help.
When should I make a will?

No matter who you are or what stage of your life you are in, it is important that you make a will. Whether you are married or not, by making a will now and reviewing it regularly, you can make sure your possessions go to those who you care about the most. Even if you don't own your own home, you are likely to have valuable possessions – like jewellery and savings.
Leave a gift in your will