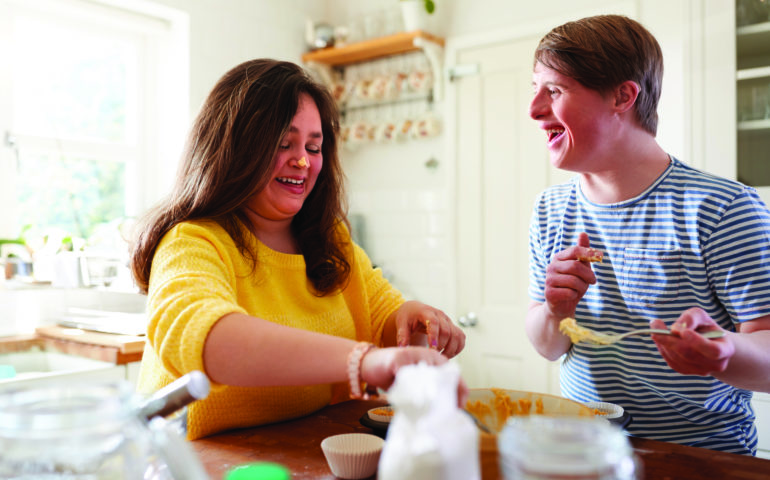 We support adults and young people with disabilities to live the life they choose.
That includes people with learning disabilities, physical disabilities, autism and mental health support needs.
We can help with things like day-to-day living, finding a house or a job, education, and activities in your local community.
Find out what support is available near you:
Person centred support
How we support you is based on what you need and want – whether that's full time care, or a bit of help getting a job. This is called person centred support.
Employment
We can help you to get a job, and support you while you are working. We also help employers to make workplaces more inclusive. Find out more about supported employment.
Read more about the support we offer here:
Read the transcript: Alison is supported by Jo through national charity United Response
Campaigning and resources
As well as supporting people, we:
Work for us
Want a rewarding career? We're recruiting across the country now. From support workers to area managers, take a look at the opportunities available in your area. 
Support us
Help support our work by fundraising or making a donation.
Updates
Get the latest Easy News, professional resources, and stories from United Response straight to your inbox.