United Response joins over 100 social care organisations to criticise Government human rights changes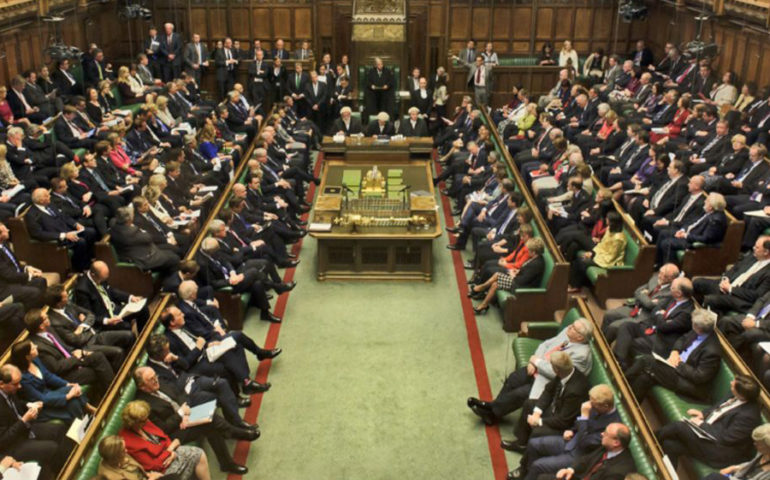 It is widely accepted that disabled people should have choice and control over their lives, this means being able to make decisions about all sorts of things, both important issues and the more mundane.
Some people are judged to 'lack capacity' – that is they need support from others and at times protection around the decisions about their lives. In 2005 the Mental Capacity Act 2005 came into force, a law to protect vulnerable people around decision-making. The Government is now proposing changes to this law which will undermine the rights of disabled people.
This is why today our CEO Tim Cooper has added his signature to that of over 100 social care sector organisations in an open letter to the Minister of State for Social Care, Caroline Dinenage MP, and Parliamentary Under-Secretary of State for Health (Lords), to raise concerns about the Mental Capacity (Amendment) Bill.
It is very rare for the entire sector to come together in criticism of what we believe to be extremely poor legislation that will adversely affect the rights of people who rely on care and support services.
The Mental Capacity Act says that every adult, whatever their disability, has the right to make their own decisions wherever possible. It upholds rights for disabled people, and says that individuals should always be supported to make their own decisions if they can. This might mean giving them information in a format that they can understand (for example this might be easy read information for a person with a learning disability) or explaining something in a different way.
The Act puts in place important safeguards to protect those people who are unable to make their own decisions. For several months United Response and many other organisations who provide social care have warned the Government that as many as 125,000 children and adults, will have their existing safeguards seriously diluted. As a result many people who may have dementia, mental health needs, learning disabilities, or a brain injury will be potentially at greater risk.
Serious conflicts of interest will be placed upon care managers who, under these amendments, will have control of key information about assessments and review processes.
We know that it is important for the Government to keep the costs of social care for the taxpayer as low as possible, but we firmly believe that safeguarding the human rights of vulnerable people with dementia, autism and learning disabilities should not be undermined.
We urge the Government to rethink these changes, to consult with the sector and ensure that the fundamental human rights of disabled people are upheld.