A look inside life at The Boot Shop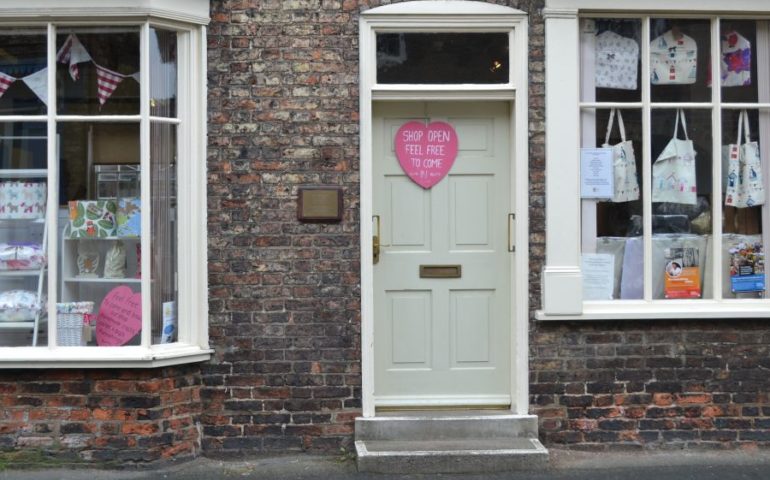 Cushions, lampshades, aprons and pin boards – these are just some of the things that are made in The Boot Shop.
The Boot Shop is a furniture restoration and textiles shop located in Easingwold, just north of York. At the moment there's plenty of summer-themed bits and bobs, but soon the festive gifts will start hitting the shelves ready for Christmas.
Behind all of this are the hard-working people who come to The Boot Shop. As well as gaining new skills in arts, crafts and DIY, they also learn about things like cooking and health. Everything is done with the aim of helping people with learning disabilities get back into the community and achieve the goals they've set themselves, such as finding a job or living independently.
Getting into the community
Julia Richardson, Service Manager of The Boot Shop, tells us how she focuses on keeping everything local, making it the first step for people with learning disabilities getting into the community. "They need to know who works in the shops, they need to know the names of the bus drivers. The whole idea is that, if people did want a bit of support, the person behind the counter knows their name and could ring up here, so that they would be safer in the community as a whole."
It seems to have paid off, as The Boot Shop boast a high profile in the local town. "When we go to the events, people know it's us, they recognise the stalls and stop to chat." The shop also has a good following on Facebook, boasting over 300 likes.
Creating a business
But Julia and the team are keen to do even more than provide people with skills – they're hoping to make the shop into a competitive business with high-quality products. "What we don't want is people to see us and think 'I'll buy a card because it's something good to do. What we want is people to think 'that's brilliant, I'm going to have that because it'll look great in my house.'"
With Christmas just a few months away, The Boot Shop team are set for some busy days ahead making festive decorations – and you can be sure the shop will be full of customers looking to get their hands on the perfect Christmas gift.