United Response allotment wins Blackpool in Bloom award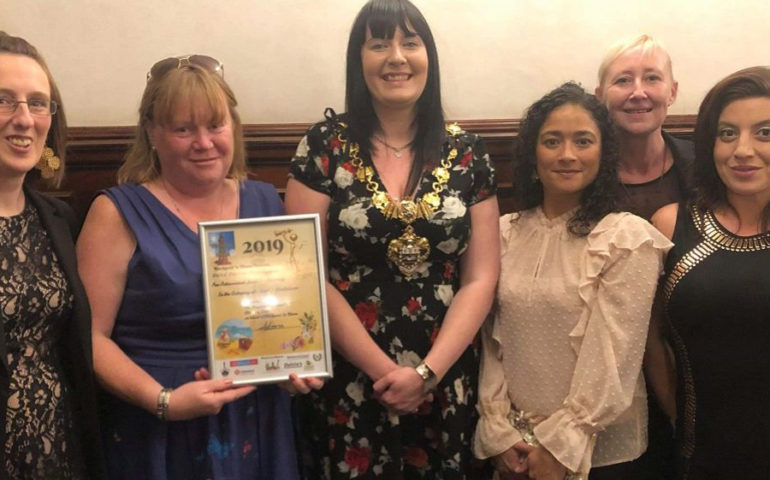 A United Response allotment has won a Blackpool in Bloom award.
The allotment, designed for people with autism and physical and learning disabilities, won the "thriving" award in the yard/small garden category of Blackpool in Bloom.
Blackpool in Bloom is a long-running competition celebrating green spaces and colourful gardens across the town.
Last year, United Response transformed a disused yard on Cherry Tree Road into a vibrant community garden and wildlife area which provides volunteering opportunities and arts and crafts workshops.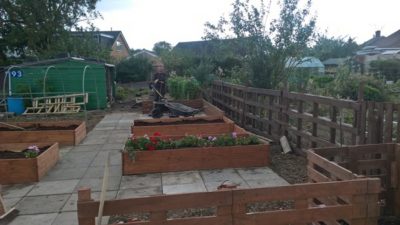 Costs to refurbish the allotment were covered by a 'Small Sparks' grant of £845 from The Clothworkers' Foundation – a philanthropic organisation who donate funds to UK charities which improve the lives of people and communities facing disadvantage.
Resources including soil, decking and flowers were donated by the local B&Q store. While a team of 10 employees from the LPG supplier Calor Gas spent a week helping with the makeover.
People who live in Blackpool and are supported by United Response are now able to grow plants and vegetables at the allotment.
Congratulations to the entire team who transformed a disused yard into an award-winning communal garden.