Animal therapy for people we support thanks to £10k donation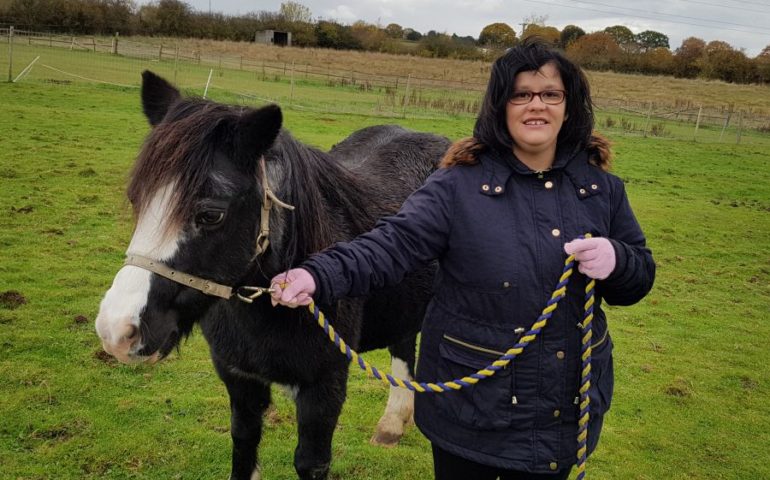 People with learning disabilities and mental health needs have been able to go to a special animal therapy course thanks to a cash boost worth nearly £10,000.
The Big Lottery Fund donated £9,979 to United Response to help fund three holistic animal therapy courses in the East Midlands which give people with physical and learning disabilities the skills, confidence and ability to work with and care for animals. Each course is run by Entwined Education and lasts for eight weeks.
Five people from Mansfield who are supported by the charity recently travelled to the Acacia Centre in Kirkby-in-Ashfield, Nottinghamshire, and to the Old Hagg Farm in Dale Abbey, Derbyshire, to learn about animal welfare, work with horses, sheep and other farm animals and receive careers advice.
Mansfield-based United Response Job Coach Simon Arnold said: "This is absolutely brilliant for the people that we support and a very unique course. Animal therapy and interacting with animals reduces stress and anxiety and will brighten up the lives of some of the most vulnerable people in society."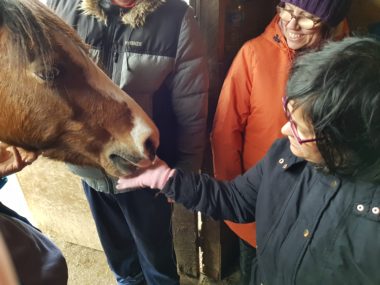 Sian Davies is supported by the charity and went to the animal therapy course. She said: "I love animals, and have done horse care and worked with horses and farm animals before."
Ricky Holt, who also attended the course, added: "I want to work with animals in the future. I have worked with donkeys and pigs at college before."
United Response Grant Fundraiser Carol Clark said: "We're delighted to receive such a generous donation from The Big Lottery Fund which will make a huge difference to people's lives.
"It will enable people we support to relax, improve their well-being and offer them opportunities to work and volunteer in an industry they are passionate about.
"We believe it is activities like this that can give people more independence, greater happiness and improve quality of life."
United Response provides person-centred support, including providing 24/7 care and helping people to secure employment, in Nottinghamshire and across the UK to 3,000 adults and young people.
"As a charity, we need the public's goodwill to help us do the very best we can for the people we care for and support," said Carol.
"Anyone who wants to help us make a difference to the lives of people we support can do so by making a donation through our website.
"As a leading non-profit social care provider, our work can sometimes be challenging but with extra funds, we can help further support people with physical and learning disabilities or mental health needs to live enjoyable, meaningful lives."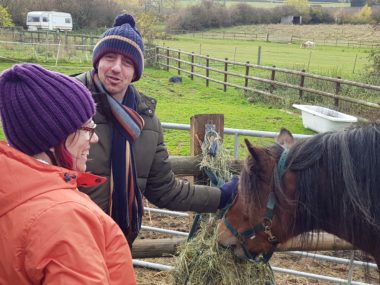 United Response has been supporting people with Down's syndrome, autism, mental health needs, physical and learning disabilities to live their lives to the full for over 40 years. Visit www.unitedresponse.org.uk/donate/donate-now/20 to help support United Response.