United Response hosts art exhibition showcasing Folkestone talent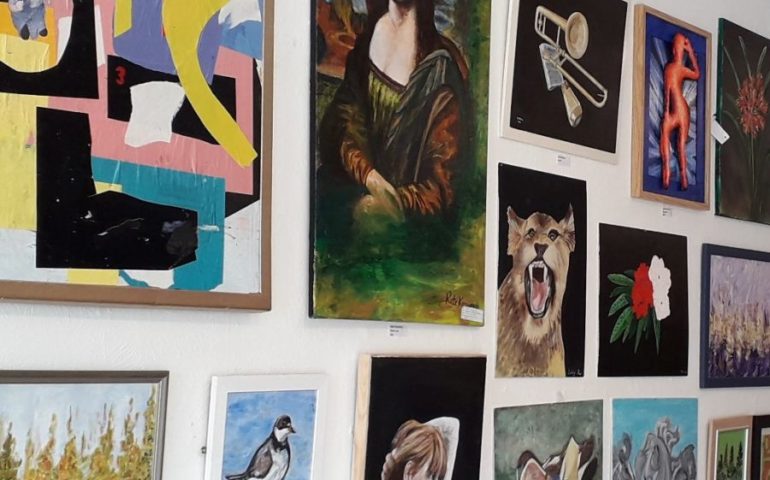 A disability charity is celebrating after hosting a week-long art exhibition showcasing Folkestone talent.
United Response Community Network based on Cheriton Road invited local artists – with and without disabilities – to exhibit their art work including paintings and sculptures last week.
Curators organised the event, which featured best-selling poet and artist Elise Michael and sculptor Steven Ritchie, to bring people together and show how people with disabilities can be part of a community. The event ran from Friday 5 July until Thursday 11 July and was open to the public.
United Response Community Network Coordinator, Jo Sidders, said: "We like to showcase the talent of Folkestone but also organise events that open the door to people who are often isolated and feel alone.
"People with autism, mental health needs, physical or learning difficulties have so much to give and events like these place them in the heart of their communities."
United Response's Cheriton Community is a friendly and inclusive community space which aims to break down many of the barriers that stop people with disabilities from enjoying a varied and meaningful social life.
Senet Yohannes, United Response Area Manager for Kent, said: "We wanted to empower those left on the margins of society and to give them a platform to express themselves.
"The exhibition helps to tear down preconceptions of what people with disabilities are able to do and also the opportunity to be seen through their art, rather than their disability.
"If someone is able to create art then we think they can find that many other things are possible. Our charity's work on helping people with disabilities find employment, for example, shows that they are more than capable in finding their place in the world."
The network also hosts many other events open to everyone in the community throughout the year including ukulele practice, open mic nights, drumming lessons, tai chi, eco-garden club and art class. Visit the Network's Facebook page to find out more about its events at www.facebook.com/TheCommunityNetworkCheriton.
To find out more about United Response or to make a donation to help support its work tackling social isolation, visit the charity's website at www.unitedresponse.org.uk/Appeal/donate-now.