Batman vs. Joker at Winter Wonderwheels 2019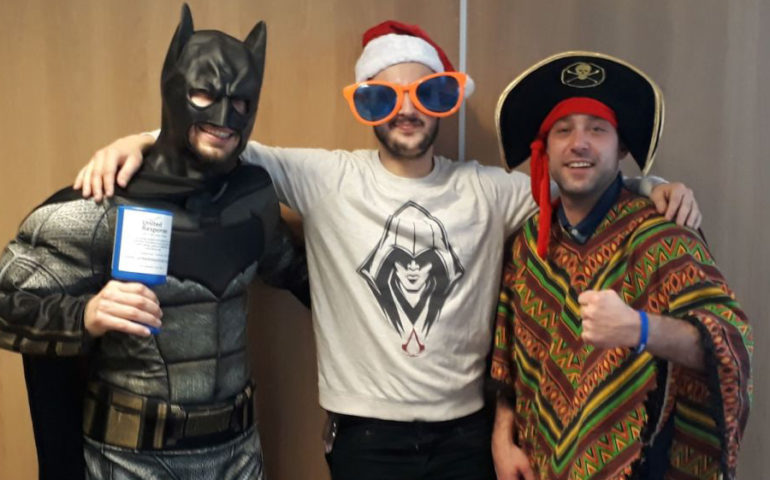 This October, the Teddington Enterprise team brought together a team of superheroes to take on the Winter Wonderwheels midwinter run around Dorney Lake, raising money for United Response and the people we support.
As the Enterprise team leader I recruited Jago and Bobby to join me on a 5K run, while Batman (Ross from The Enterprise) reached out to his mortal enemy the Joker (Rob), to challenge him to a 10K race.
Donate to the Enterprise team's fundraiser here.
With teams in place, training began. Batman and the Joker clearly hadn't been fighting crime or making trouble for a while – they were both left doubled over after their practice 5K runs!
Race day at Dorney Lake
On 1 December our team of 5 superheroes assembled at Dorney Lake. We were keen to start running as it was so cold out there!
We started together, but Batman and the Joker quickly raced off ahead, keen to outdo one another.
One 5K circuit of the lake later, Jagob Bobby and myself gladly went for a hot chocolate.
Meanwhile Batman and the Joker went round twice, with the Joker pulling ahead and finishing first – much to Batman's disappointment!
But we were all running for a cause – and together we've raised hundreds of pounds for United Response.
Supporting a vital community space
The money raised will go towards keeping The Enterprise in Teddington running as a vital community space for adults with disabilities in Richmond and Kingston.
The race might be over, but the fundraising isn't finished! You can still support us by donating here.
We would like to thank all the heroes that donated to and supported the Richmond and Kingston Enterprise team's epic fun run at Winter Wonderwheels!
This isn't the end! We'll be back in summer with a team of heroes of all abilities for another accessible Superhero Series challenge.