Charlotte's London Marathon Story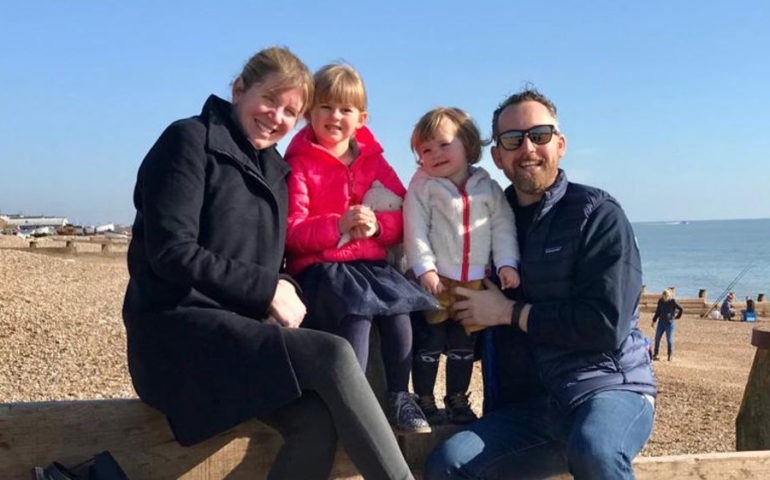 With less than 6 weeks to go until the 2018 London Marathon, Charlotte talks us through her motivations for running and how things are going.
I'm Charlotte, I'm the proud mum of two girls of 4 years and 16 months and wife to Chris.
I've never really been a runner. I used to be in reasonable shape, went to the gym, some classes, did the odd 5k but nothing more.
Falling in love with running
After I had my first daughter I never really got back into any real fitness regime. After I had my second I was probably in the worst shape I'd ever been. So I decided to get into shape. I joined a mums' outdoor fitness class and was inspired to give running a go.
That was in January 2017. By October I had completed the Brighton 10 mile and decided to enter the ballot for London. I didn't get a place and I was surprisingly disappointed. My brother ran for United Response a few years ago and so I knew what an amazing and fairly unknown charity they are so it was an easy choice.
Running is a therapy for me now. It's my time to think and to plan. It's amazing for a clear head and I plan to continue beyond 22nd April although I am looking forward to decreasing the number of miles…
Running 26.2 miles
Training has been tough. I've signed up to races to give me targets along the way. I ran the Tadworth 10 mile in January, the Worthing Half in February and I have a 20 mile at Dorney Lake end of March.
I joined a running club and run with them when I can but the long runs have been tough and there have been plenty of tears, injuries and poorly toes! Then recently, I came across an amazing club called Black Dog Runners in Horley and I've started doing my long runs with them which has helped a lot. The running community is amazing. I also blog my training on instagram which helps me: @running.charlottev.
Why run a marathon?
A few people have asked me why I want to put myself through 26.2 miles:
Because I can. Some people can't. I'm lucky that I can even consider this and that's what I keep reminding myself when I feel like I can't run a step further in training.
Because I want to make a difference, however small, to someone who faces challenges every day – and United Response does that every day.
Because I want the personal achievement.
Making every penny matter
Fundraising has been tougher than I thought but I've organised events. I've held a charity curry night, a quiz night and I have a Motown evening planned. Local businesses have been generous at giving raffle prizes and friends and family have been amazing.
All that's left is to get to the finish line!
Show Charlotte your support
Help Charlotte reach her fundraising target
Inspired to take on your own fundraising challenge? We are offering free entry to Prudential RideLondon!