Dan and Nora raise £1,600 at Richmond RunFest Half Marathon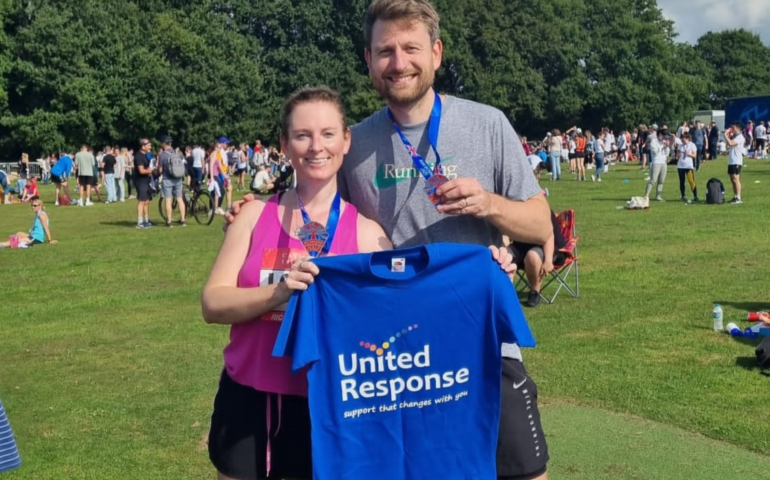 Nora and Dan rose to the challenge, pushing themselves through a gruelling, intense training plan in the lead up to the race all to raise money for United Response and help the people they support in Richmond.
The route took Dan and Nora through a scenic tour of Richmond, starting at Kew Botanical Gardens and finishing at Old Deer Park, via the riverside and Ham House.
Nora signed up to RunFest as part of the Enterprise's 'New Me' project:
I deliver Wellbeing Workshops to the people we support as part of the 'New Me' programme so I thought taking on a half-marathon would be part of my own 'New Me' journey.
Despite a year of lockdowns and difficult circumstances in her personal life, Nora was committed to her training regime and preparing for the race:
I'm not a natural runner – not by a long shot. My training was derailed at certain points because of tragic life events, unplanned trips and unwelcome quarantines…

But I told the people we support from the Wellbeing Workshops, that each mile I'd be running was for them.

I wasn't prepared to go back on my word.
With encouragement from their family, friends and colleagues, Nora and Dan made it all the way to the finish line:
Dan was a huge encouragement to me. He epitomises true team spirit!

Also the support from my friends, family and especially Enterprise Manager Matt Campbell got me to the finish line.

When I reached mile 12, he shouted: 'You can do this, Nora!'

He was right. I can, I did and to make a positive difference in the lives of the people we support, I will do it again.
On the day, some of the people we support also came to the race to cheer our hero runners on and celebrate with them at the finish line.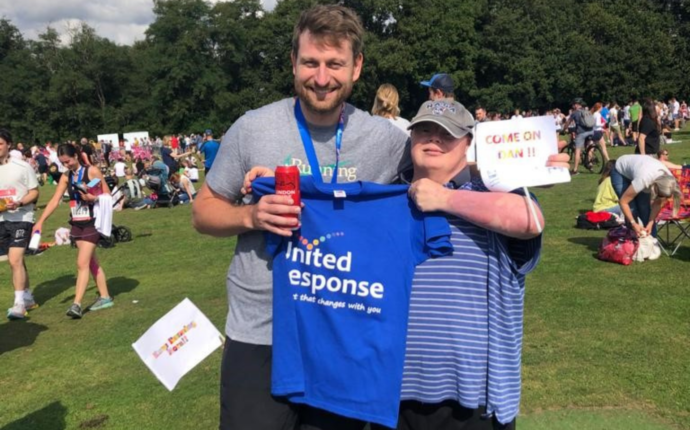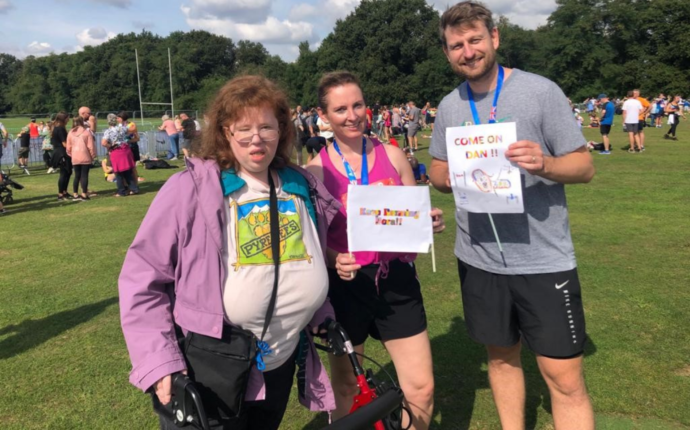 Everyone at United Response would like to say a massive thank you to Dan and Nora for their fantastic efforts – what an amazing achievement!
A half marathon is by no means an easy challenge and we are in awe of them both.
If you'd like to show your support for Dan and Nora, you can still donate to their JustGiving page:
Alternatively, if Dan and Nora have inspired you to take on your own challenge and raise essential funds for United Response, please contact our Fundraising team.