Dedicated Devon and Cornwall staff help 17 people keep their homes and support staff, saving people's jobs in the process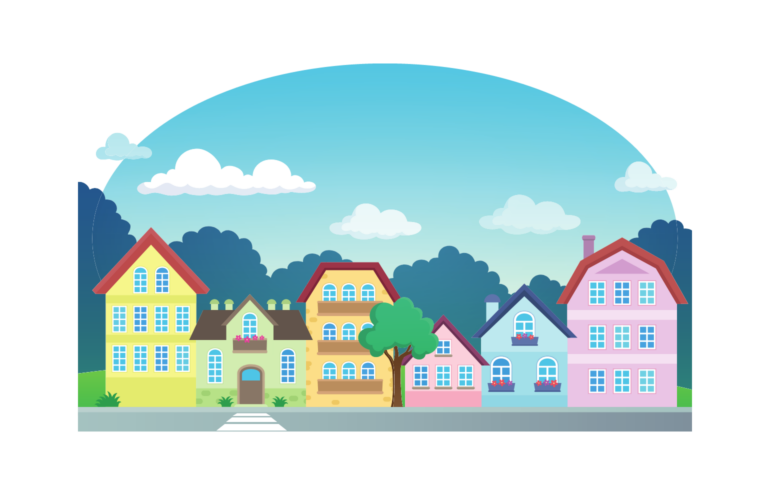 When Housing Manager Anna Ingleby-Oddy heard what was happening, she knew she couldn't sit back and do nothing while people's lives were about to be turned upside down.
Anna and the team knew it was only a matter of weeks before the tenants could potentially become homeless.
Anna's caring nature and passion for the work she does drove her to take action. She knew this was a massive undertaking with a very short time frame, but she's not one to shy away from a challenge, especially when there were 17 tenants and one homeless person who could be helped.
She said:
We worked very closely with Cornwall Housing Benefit and Exeter Housing Benefit teams to ensure that the tenants were not affected by these landlord changes.

Both benefit teams were extremely supportive and were most concerned about the tenants losing their homes.
A smooth transition
The main concern throughout the process was ensuring that the residents continued to receive consistent support.
This kind of disruption can cause a huge amount of stress and worry and it take someone a long time to recover from, especially when it involves someone's living situation.
Once the teams had identified that United Response could take over as a landlord and deliver Intensive Housing Management, it was all hands on deck.
Anna explained:
We were approached by the letting agents who are the head landlords for all the identified properties, to see if we would be suitable to take on the company lets.

Once this was agreed with Mike Corfield, we worked extremely quickly with everyone involved to set up new agreements with the agents and private landlords, so we could deliver the Intensive Housing Management to the sitting tenants, without too much disruption to them.
The residents' support providers were Step One and Garland Support in Exeter and Falcare in Cornwall. United Response have continued with these providers, as this allows for less disruption and a continuity that is important for the residents.
Sue Miner, Registered Manager at Falcare, said there was panic among residents when three of their supported living houses were given notice:
For a while it appeared that we were alone in our attempts to help them, then came word that United Response were in negotiations and designing a plan whereby people stayed in their homes and remained with Falcare for care and support.
Yet despite this news there were still concerns, and many of the residents and staff were still worried. Once the face to face visits from United Response began there was a huge relief from everyone.
Trust and relationships with people we support take time to develop. If new providers had come in, the residents would have had to start all over again. All three providers have continued to provide excellent support to the residents during the transition and they will carry this on via their partnership with United Response.
The determination of everyone involved cannot be praised enough. The team were commended for their hard work by everyone involved.
Sue continued:
It was a joy to see the relief from people, who because of their vulnerability had been frightened. United Response deserve much praise for the work they did in securing safe tenancy agreements for everyone!
Sarah, Step One's Community Services Manager, commented:
We were really pleased that United Response were able to mobilise so quickly and take over the role as a landlord to five of those we support in the Exeter area.

This was a very stressful and unsettling time for those we support in the community with an autism spectrum condition.
Securing people's jobs
It was not only the tenants who had to navigate the uncertainty of events outside of their control, there were also employees who would soon be out of work.
Taking on new housing and tenants meant there was also now the need for extra staff.
United Response hired two Housing and Welfare Officers, who were made redundant from their previous roles due to the closure. Clare Dale in Exeter and Debbie Evans in Cornwall.
Both had strong recommendations from their previous employers and this meant even more continuity for the people being supported.
Clare was delighted to take on the role. She said:
Not only has this taken away the stress and anxiety around trying to find a new home, but it has also given the reassurance that United Response will provide housing support and work, alongside other providers such as Step One, to ensure they are fully supported.
Debbie agreed:
I am so happy to say that United Response stepped in and saved 18 vulnerable tenants from having to potentially become homeless.

They have worked tirelessly with the Councils, Cornwall Housing team, landlords and letting agents to make this happen.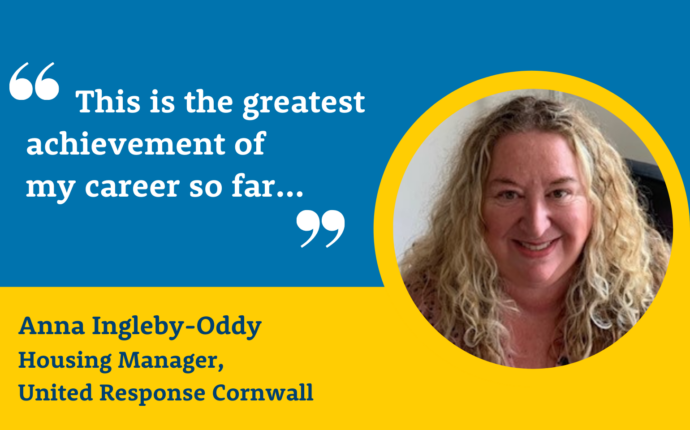 Having achieved such a huge task in a very limited time frame is something to be proud of.
Thanks to some of our Cornwall and Devon teams, 18 people can stay in their homes and continue to receive high-quality support, care providers that have built relationships with people we support have kept their jobs and two new passionate people have joined the staff team.
Anna said:
This is the greatest achievement of my career so far.
Anna's commitment was echoed by everyone involved, with people rallying to support in any way they could.
Without Anna's passion and the support of Head of Housing Mike Corfield and Chief Executive Tim Cooper, none of this would have been achieved.
Everyone's tireless efforts are a real testament to the core values of United Response being put in to practice.
Matthew Cotterell is Digital Content and Social Media Apprentice for United Response in Cornwall.