Derbyshire duo take on 30-mile walk to raise money for people with disabilities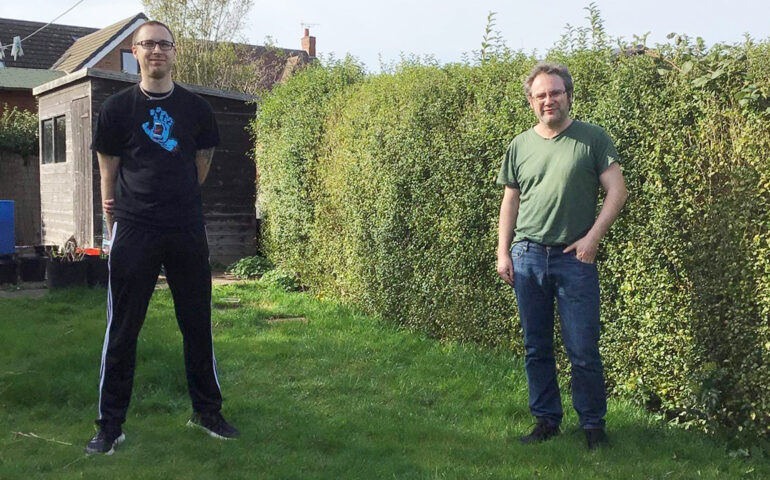 Over the past year, one of our amazing support workers Jason (pictured above on the left) found that he was doing more and more walking and cycling to help with his mental and physical wellbeing.
He decided that he wanted to make the most of this by setting himself the challenge of a long distance walk.
While planning his route, Jason persuaded one of his colleagues Chris to join in, to keep him company and help the miles go quicker.
On June 12, the pair will be setting out on a 30-mile circular route from Ilkeston to Langley Mill in Derbyshire, taking in Nottinghamshire's Attenborough Nature Reserve.
As support workers, Jason and Chris have seen the difference that United Response makes in the lives of people with disabilities, autism and mental health conditions every single day.
Jason said:
I really enjoy walking and have done a lot of it over lockdown. Chris and I decided to set ourselves this challenge to help raise money towards activities for people with disabilities.

I've seen the impact that lockdown has had on the people we support and wanted to be able to help them make the most of when restrictions end.

The money we raise will go towards providing activities in the community to help people we support get out and meet people face to face once again. Fingers crossed the weather will be kind to us on the day!
Help Jason and Chris raise funds for people with disabilities
Jason and Chris have set up a JustGiving page to make it simple for people to sponsor them.
If you'd like to take on a challenge of your own, please contact our Fundraising team.