Derbyshire locals with disabilities begin 2,000-mile Christmas crusade to fundraise for new technology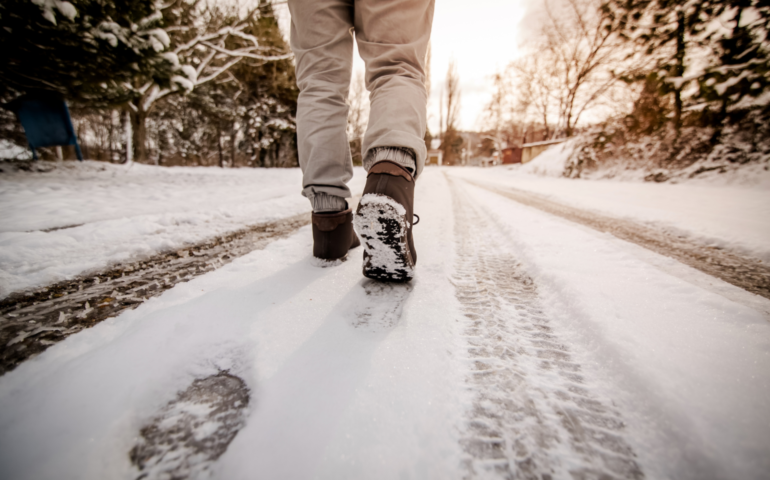 Staff and residents at 31 United Response supported living and residential care services across Derbyshire are each walking just over two miles to together travel the equivalent 2,000 miles from the national disability charity's Chesterfield area office to the northernmost region of Finland.
Three regional teams from Chesterfield, Matlock and south Derbyshire will walk, run, cycle and even bounce on trampolines to clock their steps target over a four-week period – amassing over 3.8 million steps and 'arriving' at Lapland just in time for Christmas on 24 December 2020.
Money raised by those taking part will be pooled together to buy new laptops and tablets for people we support in the region with learning disabilities, autism and mental health needs who are supported by United Response in the region.
Those living at the charity's local care homes and support services have greatly suffered from a lack of available technology since lockdowns and social restrictions were put in place, leading to isolation, loneliness and a lack of contact with friends and family.
Many residents have also not been able to receive information and updates, such as invites to events and regular social groups in the region.
Local resident Tony Roebuck, who is supported by United Response, has been unable to remotely host his popular and longstanding advocacy group for local people with learning disabilities because too few have the necessary technology to take part.
On how a lack of technology has affected him, Tony said:
Having a laptop or tablet at home would be a great asset for myself and staff. I really enjoy running my advocacy meetings but having to struggle with my phone means the sessions are not as personal as chatting face-to-face. The right equipment would make it easier for me to see and hear people, and for them to communicate with me.
Paula Pashley, Area Manager for United Response in the region, said:
We are thrilled to bring together staff, services and people with learning disabilities from across Derbyshire as part of our shared mission for miles this winter.

A lack of access to technology among people we support in the region has had a profoundly negative impact on their ability to keep in touch with friends and family this year. But it has also stopped them from doing so many of the things they love, such as attend events and contribute to local community groups.

We're walking, running, cycling and bouncing our way to reach our target, and hope that even just a handful of new tablets and laptops in some of our services will reconnect people with the world they used to know and thrive in.
To donate to the region's Lapland walk and help local people with disabilities access new technology this winter, please visit www.justgiving.com/fundraising/derbyshire2lapland.