Devon locals with learning disabilities create stop-motion animation to help halt disabled hate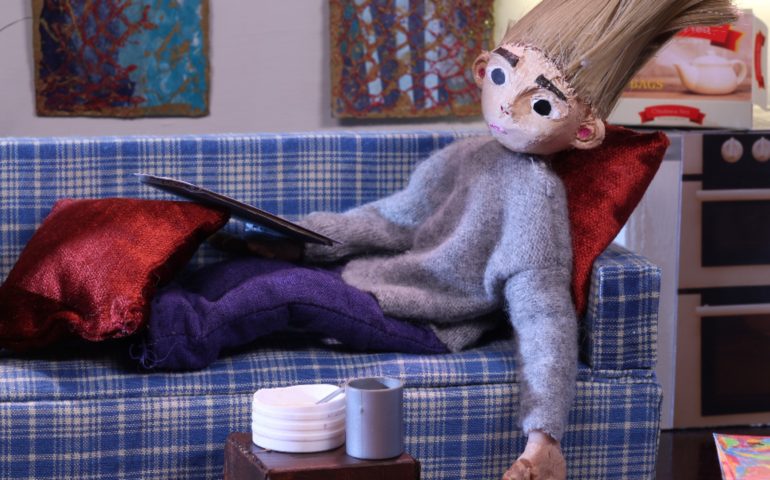 'Zack's Story – Chapter 2′, unveiled as part of National Hate Crime Awareness Week 2020, was meticulously and carefully put together during lockdown and in line with Government social distancing measures.
Based on real-life accounts of disability hate crime and exploitation, the animated film aims to kick-start a widespread conversation about the impact of hate crime – specifically on the learning disability community and especially since the Coronavirus outbreak.
Local people with learning disabilities, many of whom supported by the national charity United Response, worked with staff and Devon-based creative groups to help build and decorate the animation's set. The seven-minute film itself is narrated entirely by people which the charity supports, while music used in the film was also recorded by people with learning disabilities.
The new hate crime animation is the second time Zack has appeared in 'claymation' form this year following the release of United Response's debut animation in the summer, which focused on isolation and loneliness during lockdown.
As part of this week's unveiling, those involved in the animation's second chapter have also recorded a behind-the-scenes documentary looking at how the short film was made and how restrictive measures affected production.
The animation's launch comes as new joint research from United Response and Leonard Cheshire revealed a worrying and continued rise in disability hate crimes across Devon and Cornwall. Disability hate crimes in the region rose by 20% during 2019/20, with over half being classed by the police as being 'violent' towards the victim. The data also showed that just three of the total 243 disability hate crimes committed in the region resulted in a police charge, prosecution or court summon for the perpetrator.
Therese Timberlake, Senior Area Manager for United Response in Devon and Cornwall, said:
"We're very proud to have worked with people we support to create this animation and highlight such a critical societal issue. We know that people with learning disabilities face many inequalities and discrimination in their daily lives, and far too many are victims of mindless disability hate crime across the country.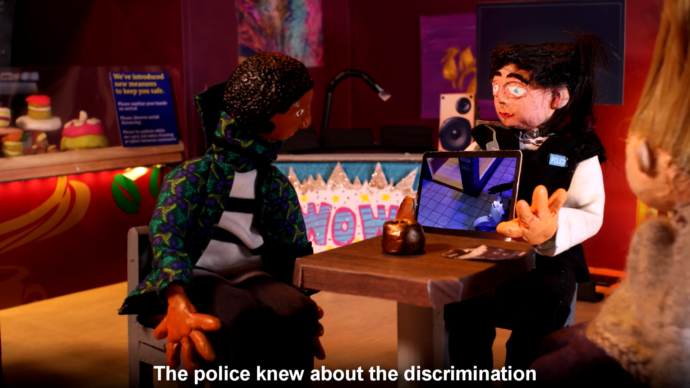 "If people with learning disabilities do not feel safe where they live, they will not be able to feel confident in accessing community facilities such as shops and pubs. This can lead to seclusion within their own homes which might then bring about further risk of abuse from isolation.
"As a society, we must come together to educate and empower on this burning issue – educating victims, witnesses and even criminals on the nature and impact of disability hate crimes, but also empowering those who are targeted to speak out and report incidents to the authorities."