Diagnosis with rare hidden disability Ehlers-Danlos Syndrome motivates regional manager Emma to take up running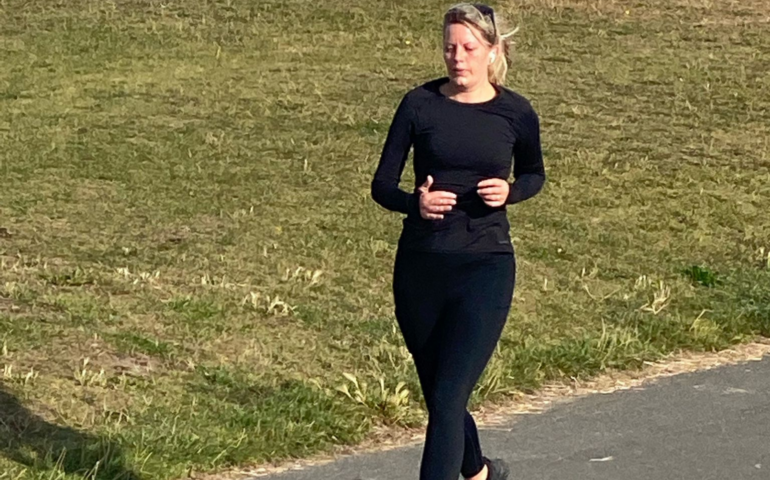 At the start of lockdown last year, Emma and her partner Gary decided they had to commit to some form of exercise.
Gary, who is in the forces, started running again. Emma started to walk.
Emma had never fancied herself as a runner, but when she was diagnosed with Ehlers-Danlos Syndrome earlier this year, her mindset completely changed.
Being diagnosed with EDS
"When I got the diagnosis, everything fell into place and made sense. It's a hidden disability and a lot of people don't know much about it so it's often overlooked."
Ehlers-Danlos syndromes are a group of rare, inherited conditions that affect people in different ways. There are 13 types of EDS, each of which can affect different parts of the body including the connective tissue and collagen.
Emma said: "You have hypermobile joints but it also affects the connective tissue which can lead to other health problems."
"Because of my little girl, I thought, I don't want to be in a position when I'm older where I can't do a lot with her – I still want to be active."
Emma spoke to her consultant about wanting to manage her EDS holistically, through her nutrition, exercise and general wellbeing.
They explained that she would need to strengthen her muscles so she asked if she could try running using the Couch to 5k podcasts.
Emma has been running for six weeks now and has since taken part in a local 5km Parkrun – something she never thought she would do.
"I think the mental challenge was the hardest – that belief that you can't do it when you genuinely can."
"My pace wasn't super quick but I'm not thinking about what other people are getting, I'm thinking about what I've done and what I've achieved."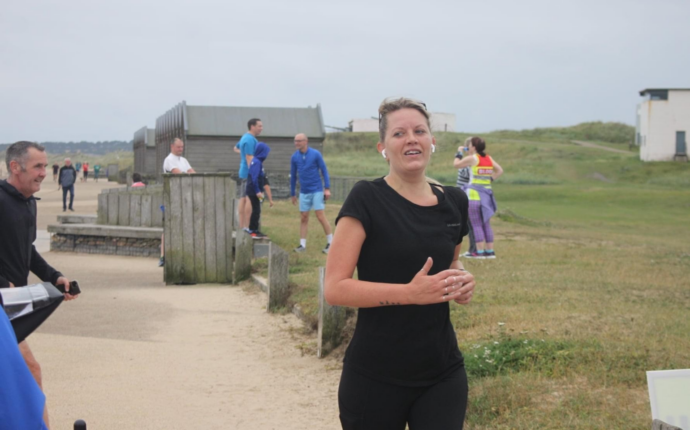 The benefits of running
With help from her physios, Emma now goes running at least three times a week.
Her new found passion hasn't just helped with pain relief – it's also been hugely beneficial for her mental health:
"I'm still working with physios so I've got other exercises to do to strengthen my muscles.
"The pain around my lower back and my hips is still there but it's not as bad as it was before and I'm not relying on medication to help alleviate it.
"I think people underestimate how much of a positive impact even the smallest bit of exercise can have on you as a whole person."
She continued: "It's not just the physical side of it. I think that's what keeps me motivated. It's seeing the whole change, not just the physical change."
Many people with Ehlers-Danlos Syndrome experience fatigue. Emma said that before she took up running, she felt exhausted all the time:
"But since I've been doing it regularly, I'm actually feeling less tired – which is ironic because you're using more energy!"
Emma previously worked for a care agency before joining United Response as a service manager in Newcastle. She then went from Service Manager to Area Manager and she is now the Regional Manager for our services in Operations North.
"It's such a supportive organization. I was always keen to be able to develop and move and progress within United Response."
Despite being in a more supervisory role, Emma still helps out in person at services when she can:
"It's still really important to be able to go and be hands on, so up until the pandemic and even now, I still keep my training up to date.
"I will happily go out and cover a shift if people need me to."
Outside of running, Emma is a keen baker who loves decorating novelty cakes for her friends and family.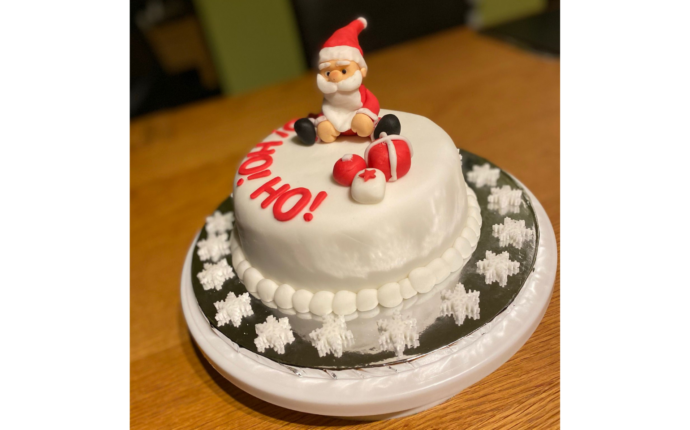 Ready to make a difference?
We currently have vacancies at our disability and autism support services across England and Wales, apply here: http://www.unitedresponse-jobs.org.uk/vacancies