Disability hate crimes in England and Wales surged by a third last year, disturbing new police figures reveal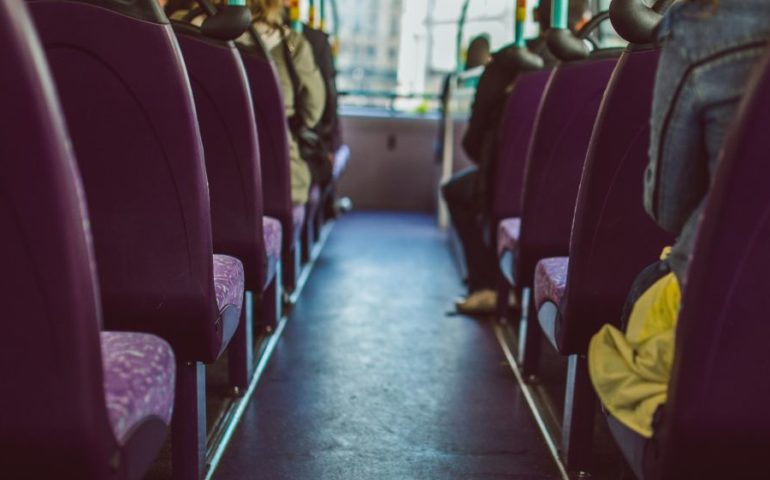 Disability hate crimes in England and Wales have surged by a third over the last year according to disturbing new police figures obtained by the charity United Response.
Thirty-two of the 43 police forces which responded to a Freedom of Information request from United Response recorded a total of 5,342 disability hate crimes in 2017-18 – a dramatic 33% rise on the 4,005 offences from the previous year. The figures were obtained ahead of this year's National Hate Crime Awareness Week, which runs until Saturday 20 October.
Last year, 2,271 hate crimes were recorded as 'violence against the person' – more than any other single type of crime and up 17% from the year before. This includes physical assaults, stalking, harassment and malicious communications.
UK statistics on disability hate crime
The new figures also reveal:
Cases of fraud have seen the largest increase of any single offence category – up 1,050% (from four to 46)
Sexual offences have more than doubled from 70 to 152
Arson and criminal damage offences have increased by nearly half (42%) from 302 to 432
There were over two thirds more public order offences (69%) with 1,805 being recorded last year
Three-quarters of the 32 police forces which provided FOI data saw increases in disability hate crimes
West Yorkshire saw more hate crimes occurring than any other region last year (536) while Gloucestershire and Humberside saw the biggest increases since 2016-17 (167% and 132%).
The total number of disability hate crimes dealt with by police forces is likely to be even higher as 11 forces across England and Wales failed to provide any figures.
The disability charity United Response is now working with West Yorkshire Police to train its staff and other organisations to help people with physical and learning disabilities, Down's syndrome and autism recognise the signs of hate crimes and know how to report them.
Joanne Silkstone, United Response hate crime lead, said: "It beggars belief that that there are people out there who are targeting some of society's most vulnerable people and doing them harm.
"This is unacceptable and we all must do everything we can to empower those who suffer this type of appalling abuse and discrimination to speak out.
"Victims must know that they need not suffer in silence. With the right tools, we can help them to report these crimes to the police when they do experience hate crimes."
The charity believes disability hate crimes are underreported despite rising figures. Many people with learning disabilities, Down's syndrome or autism may not recognise the abuse they've experienced as a hate crime or may lack the confidence to report these crimes to the authorities.
West Yorkshire Police have helped compile new training resources for the charity's staff who work directly with people with disabilities. The resource, a pilot approach in West Yorkshire set to be rolled out across the country, provides guidance to support workers on how to have conversations with people with disabilities explaining what a hate crime is in easy-to-understand language. This helps people to identify whether they have been a victim of hate crime.
The charity also believes this will allow them to help the people they support to know the difference between hate crimes and incidences, to recognise the signs of hate crime and to know how to report this to the authorities. It will also show the charity's staff how to advocate on behalf of the people they support.
United Response CEO Tim Cooper said: "Often this is a hidden and underreported crime. Victims can sometimes lack the confidence in coming forward and reporting their experiences to the authorities. Sometimes they don't realise they have been a victim of hate crime.
"That is why it is crucial to equip people with disabilities with the knowledge they need to stand up to bullies and bigots."
To find out more about United Response and its work supporting people with disabilities, visit www.unitedresponse.org.uk.
Download the Hate Crime Training Resource
ENDS
Disability hate crime case study
Amanda's son who has Down's syndrome was a victim of disability hate crime in York. She tells her story:
"Once, I put my recycle bins at the front of the house which one of my neighbours clearly didn't like. She started telling my son Alex* to move them. She was quite nasty about it to both of us. It quickly spiralled into her entire family giving us both abuse and whenever he was home alone they were intimidating him, openly talking badly about me to upset him.
"Alex started ripping his clothes with the stress and anxiety, something he has done since he was little. I found enough ripped clothes to fill a black sack which was hidden behind his bed. He was losing his independence as he wanted me to be at home all the time for fear of them upsetting him. We had to call the police several times and she eventually received a police caution.
"Even after that, I had to contact the police again. This stopped her from doing anything further but her mother and her children continued the harassment. After nearly two years, we decided to move to get away from them.
"I suffer with anxiety, panic attacks and depression on and off and it made me extremely ill. I have never, ever come across someone who had disliked my son's disability. She said she couldn't understand why my other neighbours had him round.
"I had to ring all of Alex's day services to explain what was happening which is distressing and they had to talk to him and keep an eye on him to stop him from ripping his clothes.
"I had to go to the doctors for help and speak to a counsellor. It still affects me. I now keep to myself and try not to engage with the new neighbours. I also keep the blinds down in the kitchen and try to go to the garage when nobody is outside.
"Even recalling it all now, I feel sick and tearful."
*All names have been changed to protect identities.