Holiday diary: John and Winston's luxury Dorchester staycation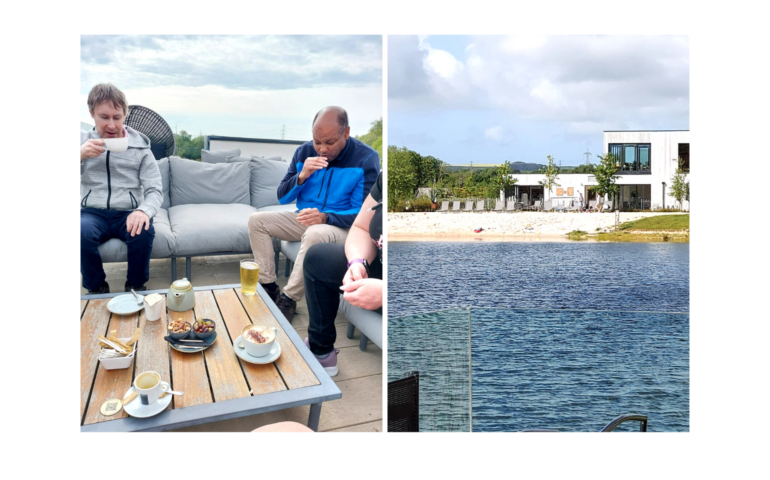 With support from our staff, they booked themselves four days at a self-catering cottage in Silverlake – a luxury country estate for short breaks in Dorchester run by Habitat Escapes.
On 9 May, Team Leader Phil drove John, Winston and their support workers to Dorset – a county famous for its coastline and countryside as well as being the birthplace of novelist and poet Thomas Hardy.
Keeping busy with activities
Winston was keen to explore the local area. He and his support worker Susana enjoyed a pub lunch and they all played a game of crazy golf together.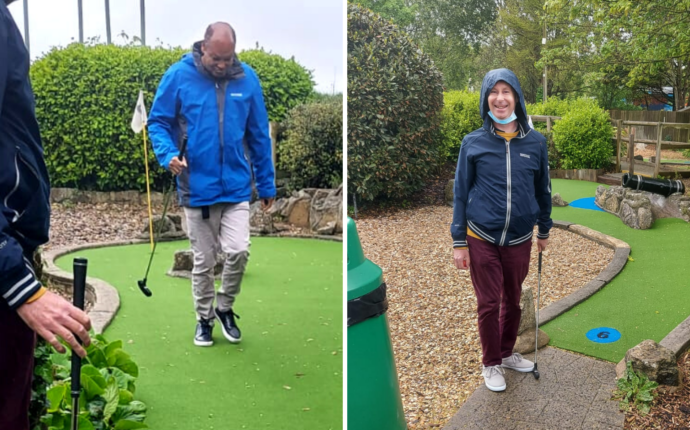 The group also visited lots of museums in Dorchester including the Teddy Bear Museum, the Terracotta Warriors Museum and The Dinosaur Museum – all of which were free entry for support workers and carers.
John said:
I enjoyed everything about my holiday, but having a glass of red wine by the lake was the best of all. I also liked the big model house in the Teddy Bear Museum – I want my own one!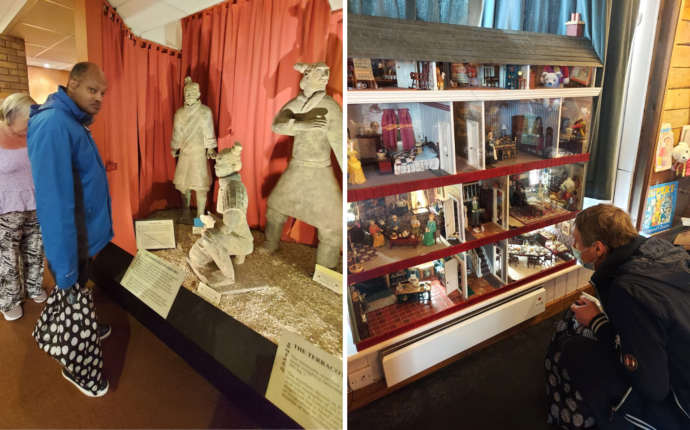 Taking in the scenery
With picturesque views, Silverlake was the perfect place to relax. Their cottage had a roof terrace, hammocks, table tennis and even a hot tub!
The site is also home to lots of wildlife including birds, bats and otters. They enjoyed several nature walks around the lakes and nearby woodland.
A day at the beach
On the only rainy day, John and Winston shared a cheese platter at the house and then went out to visit the Weymouth Sea Life Centre.
As the weather improved, they enjoyed an ice cream by the beach and watched someone making some amazing sand sculptures.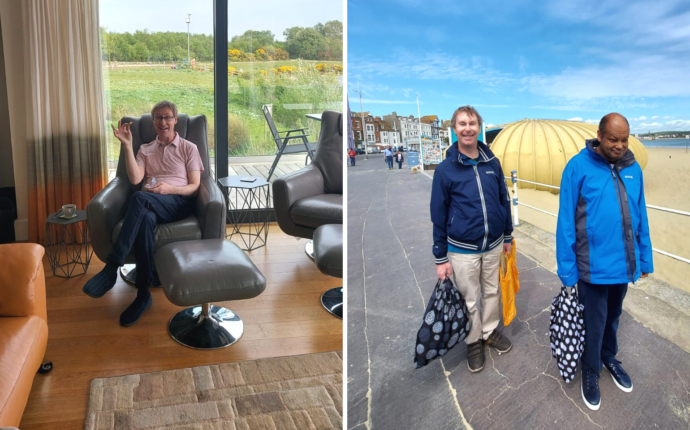 Winston said:
I liked my holiday so much. Playing crazy golf was my favourite. I want to come here again to relax.
---
Ready for a job supporting someone to do the things they love like going on holiday, going to a concert or playing crazy golf?
We're recruiting support workers across England and Wales – see all our latest vacancies here.
---
Jenna Lloyd is Digital Content Officer for United Response