'How Bruce Lee inspires me to do martial arts lessons': James' fitness journey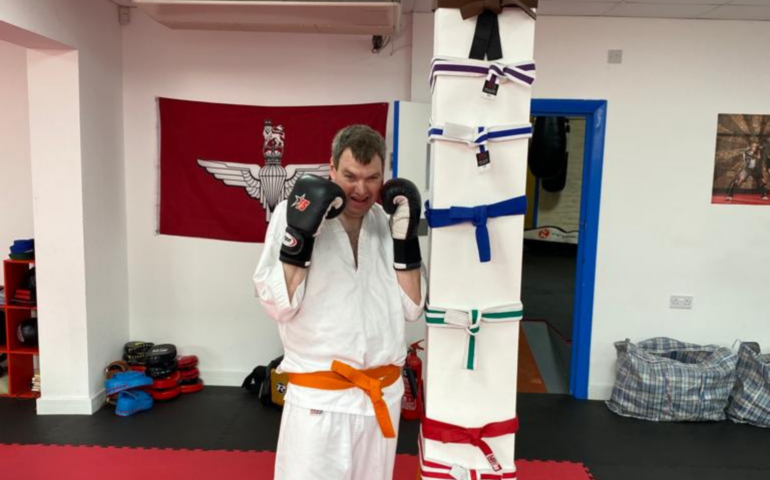 Adapted martial arts lessons
James goes to classes with the British Military Martial Arts (BMMA) in Littlehampton.
He has just earned his red belt:
It feels brilliant actually. I really enjoy it.
James doesn't take part in sparring competitions because he doesn't want to get hurt but he attends adapted classes and helps out at the dojo, with both adults and children's classes.
James' instructor Gary Hart previously served in the Armed Forces. He has been doing martial arts for 33 years and he opened the dojo with his business partner last October.
Gary believes that James could be the first person with his type of autism to achieve a black belt with the club.
He said:
My daughter has got autism and we have quite a few students in juniors and adults that have autism or a learning disability.

James has adapted lessons so that he can get all the way up to black belt. We're still pushing him out of his comfort zone but he'll be able to do it.

He's actually pioneering the way for others.
James gets on well with Gary:
Gary is really nice and he really knows his stuff. He shows me moves and he told me Bruce Lee's story, which is actually amazing.
The majority of the BMMA curriculum is based on Jeet Kune Do – a type of mixed martial arts developed by Bruce Lee which takes influences from Wing Chun kung fu, boxing, judo, jiu-jitsu, karate and aikido.
Staying fit and healthy
Mixed martial arts is a high impact sport, meaning you need to stay fit to do it. To keep his fitness levels up, James has been going running every day. He also goes to the gym on Wednesdays and sometimes goes swimming.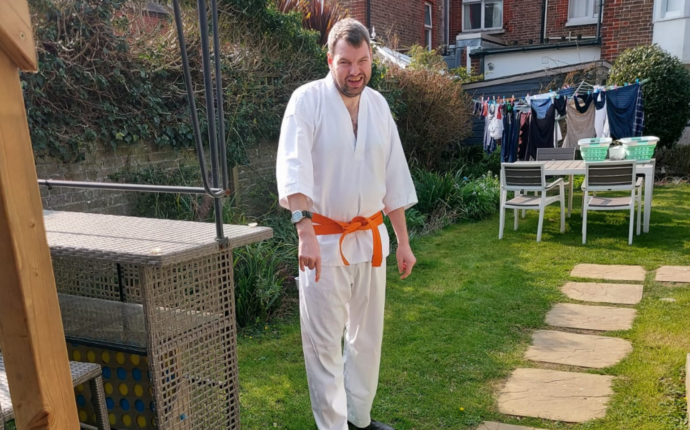 James' support worker Susana said:
He's full of energy – it's difficult to keep up sometimes!
Like most athletes, James has also been paying attention to what he eats:
I drink lots of water and eat healthy food like pasta, salad and steaks.
Gary added:
James has done particularly well. To be thrown in a class where some of the others have got formal MMA (Military Martial Arts) training… and get to orange belt is brilliant.

It's notoriously quite a hard class – there's a lot of fitness, co-ordination and speed work and he's done really well.

He's so keen. He's a model student really and he's a joy to be around.
Jenna Lloyd is Digital Content Officer at United Response.