'I just wanted to do my part': people we support share their responses to the war in Ukraine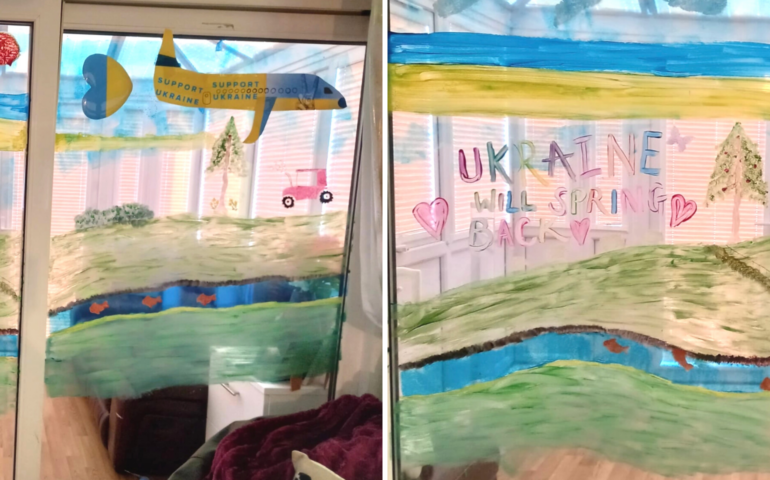 Twickenham
Josh is supported by United Response in Richmond. He runs a gaming night at The Enterprise and has an impressive collection of TV, film and video game memorabilia in his room.
Having seen what was happening on the news, Josh was getting really worried about people in Ukraine. He wanted to do something to help:
"I keep looking on the news and it's really sad what's happening in Ukraine. It's terrible – they're bombing hospitals. I just wanted to do my part for them."
Josh and his support worker Katie Reeves visited Prosperity Café in Twickenham where volunteers were collecting donations. He donated a jacket, a jumper, toiletries and food and also gave them money for petrol.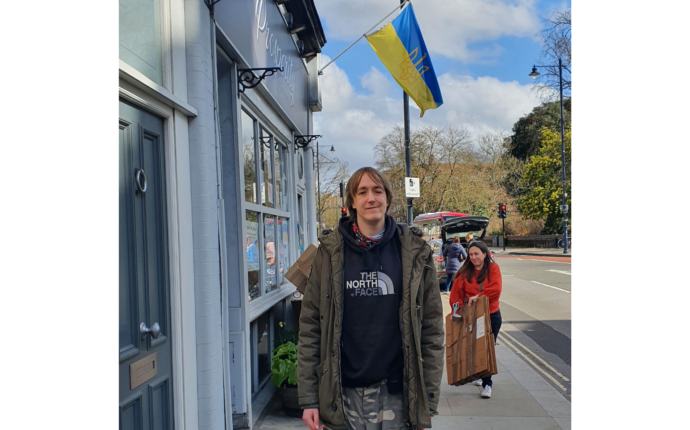 One of the café's employees said that someone has driven to Kyiv in an old ambulance and another has driven to Poland to meet people at the borders.
Josh and Katie think it's really important that everyone does their bit if they can. They were really impressed with what the volunteers at the café were doing and how busy it was.
Josh said: "When I went inside, I felt a bit emotional.
"But I felt really happy with myself for donating. I also got the word out – I told my family and friends to donate too."
Greater Manchester
Staff and people we support at one of our services in Bury decided to create a window display to show their support.
Darryl, who lives at the service, was talking to staff about different wars that have happened over history after seeing footage of the conflict on TV.
Having witnessed such distressing scenes, staff and people we support wanted to do something positive to show their support in service too. Together they decorated the stained glass window and some of the other windows in the colours of the Ukraine flag, with messages of hope and support.
Darryl and his housemate are wheelchair users, so Sarah and the other support workers strapped the paintbrush handles to broom handles, to make the painting activity more accessible for them.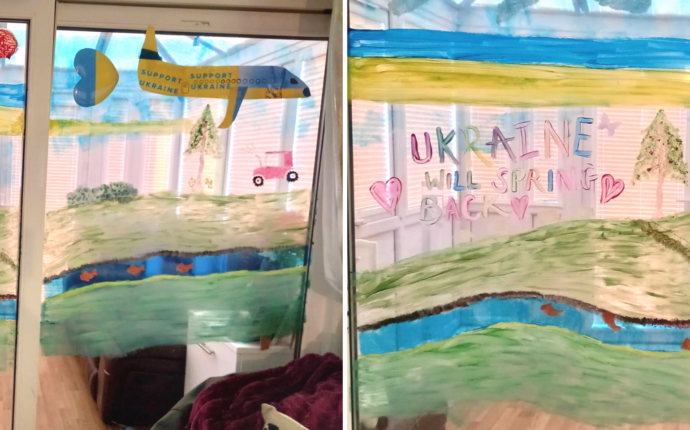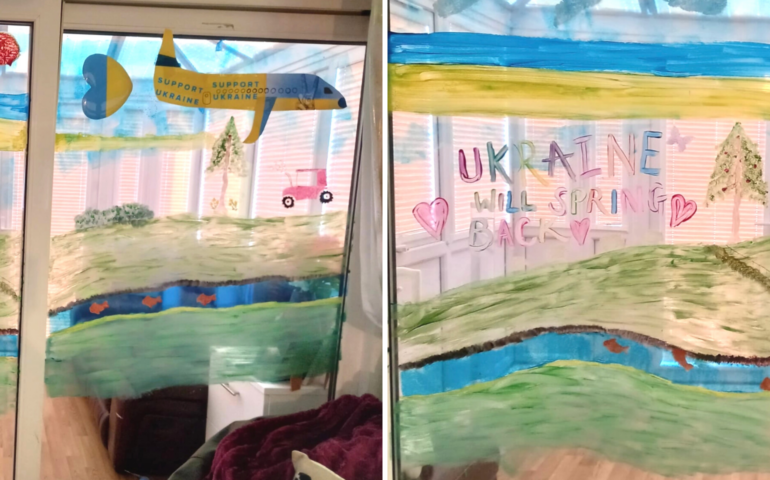 Lead Senior Support Worker Sarah Burton came up with the idea because her partner was previously in the armed forces:
"I'm quite emotionally sensitive about anything war-related because I was pregnant with my little girl Aryana when he was serving over in Afghanistan.
"Me and my team mates wanted to do whatever we can to help. Together with another service in the area, we donated clothing and medical supplies – whatever we could get our hands on – to some of the relief efforts with trucks being run by our local Polish centre."
She added:
"I want to say a special thank you to Paul Nwaka and his team as they contributed a large amount of paracetamol including Calpol for the children."
She added: "There's people like the people we support who are also in that situation as well. There are people who have disabilities who are now in the middle of a war zone."
"It's important that people we support are aware of what's going on in the world and this is quite close to home for a lot of people."
Littlehampton
One of our Supported Living services in Littlehampton decided to mark their support by painting kind messages on stones.
Support worker Susana MonizDeSousa said:
"Everybody got involved and it was really nice to see."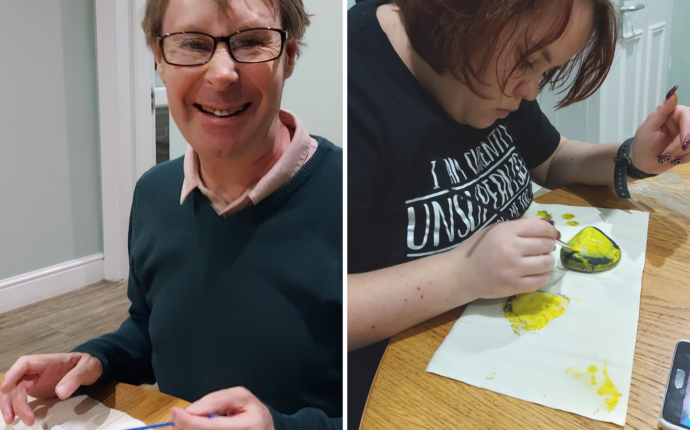 Whilst it's a difficult topic to talk about, Susana and the other support workers have had conversations with people we support about the situation, so they know what is happening.
She said: "We avoid watching too much news in the house because it can be very sad, but we try our best to talk about what's happening and explain how we can support.
"In town, the Council has put up a Ukrainian flag so John and I do a minute's silence when we see that. He works in a charity shop and donations there have been less, so we have talked about the fact that people are donating more to the relief effort in Ukraine at the moment and he understands this."
Our consultants wrote an Easy News story about the war in Ukraine earlier this year.
You can read it here:
Jenna Lloyd is Digital Content Officer at United Response.