Local service donate Cornwall Christmas Boxes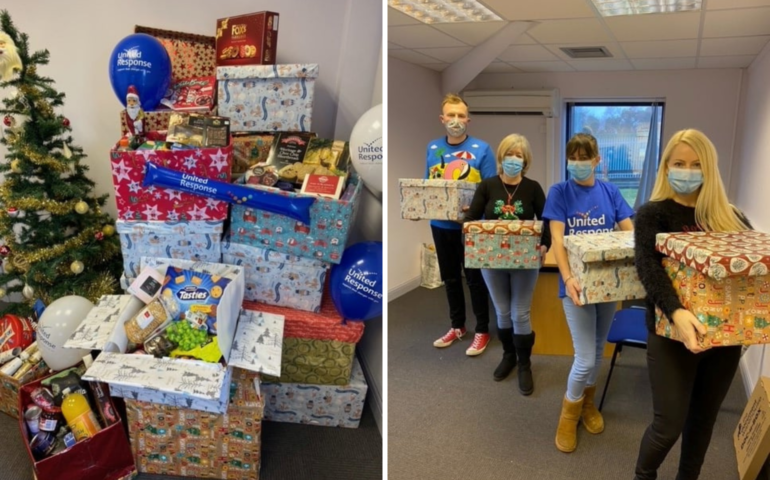 When the team decided they wanted to find a community project to support this Christmas, Callington Support Worker John Rowe suggested that the team take part in the Cornwall Christmas Box appeal.
The appeal is organised by 3 Rivers Vineyard Church in Truro. The boxes contain a 'Christmas dinner in a box' but they also encourage people to add some Christmas treats to their boxes.
Together staff and families at the United Response Callington service donated items and funds to create a total of 16 boxes, filled with both essential and luxury food items.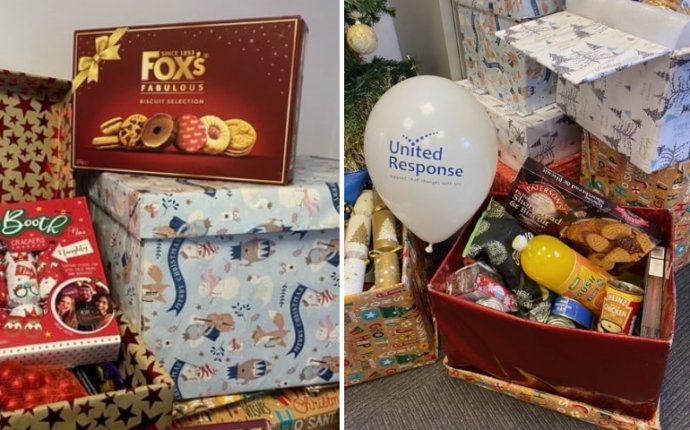 The boxes will be distributed across the county by Cornwall Council and some Children's Centres and local foodbanks, in time for the big day.
Kay Robinson, Senior Team Manager for United Response East Cornwall said:
This has been a particularly difficult year for so many people in so many ways. Working in social care has been particularly challenging during this pandemic. Staff have had to find new ways of working overnight which has been difficult at times.

This was a chance for us to help others who have found themselves facing financial hardship this Christmas and also give staff the opportunity the feel positive about what they are doing for others.

I would like to thank John for suggesting we get involved with the project, all the staff and families who donated and the staff at the Callington office who put all the boxes together and delivered them to the collection point.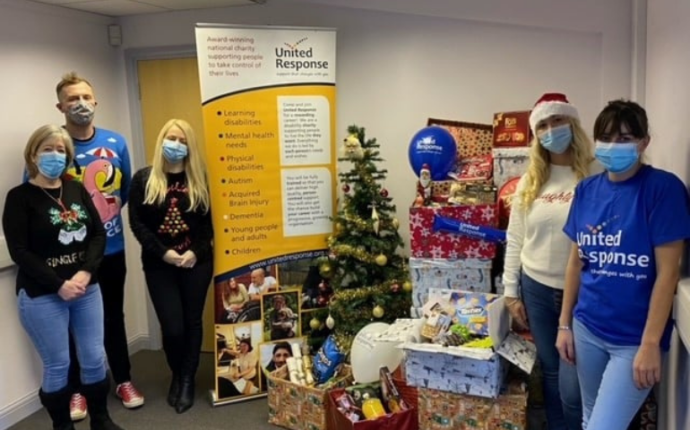 The Cornwall Christmas Box appeal has been running for 18 years and last year, they delivered 1,200 boxes to those in need.
The deadline for this year's donations has now passed so that they can distribute the boxes in time for Christmas, but you can track their deliveries by following them on Facebook.

United Response staff are working hard to give the people we support a great Christmas and you can help.
Support us this Christmas
Your donation will have a huge impact on the people we support this Christmas.
£10 could pay for a Christmas lucky dip bag for someone we support
£20 could provide a trip to a Christmas grotto
£50 could pay for a Christmas party at one of our services