"There have been days where I wanted to give up and cry": my first marathon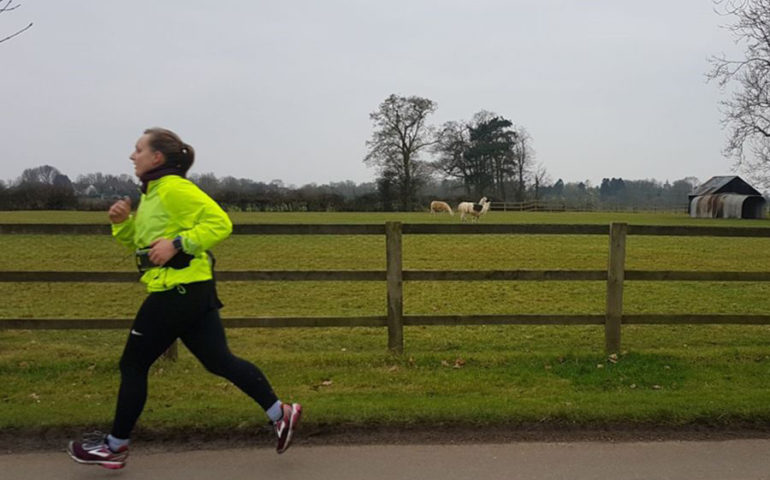 With only two weeks to go until the big day, Louise looks back on her marathon experience.
Train for a marathon they said, it will be fun they said…
This journey has been a lot more challenging than I expected. I have been into keeping fit for several years and enjoy running but nothing more than five miles. Running a marathon has always been on the bucket list for me so after years of putting it off and being so inspired last year I decided to bite the bullet and finally apply.
Why I chose United Response
I knew I wanted to run for a charity, particularly one I have a connection with. United Response do some spectacular work for so many who need it but their work with those with mental health needs and autism is what drew me to run for them. Someone very close to me has been through a lot with mental health, it has changed their life and so many do not understand the effects. That's what drives me to raise awareness of the subject and raise as much as I can to support United Response.
Exceeding my target
Fundraising has been very successful, I have exceeded my target and currently have over £2000! I organised a charity day at my local Sainsbury's back in February which raised nearly £300 and also hosted a raffle in March raising over £500. I was lucky enough to have so much generosity from companies, friends and family who donated fantastic prizes for my events.
Building up the miles
The hardest part for me has been the training, it has been a rollercoaster of emotions. There have been days where I wanted to give up and cry; the runs have been mostly cold and mentally challenging as well as physical. There has been so much to think about, in fact it's all I have thought about for 6 months.
Running such a long distance is a real mental challenge and I think running for United Response has linked well to this mental aspect of the training: I have learned to tell myself I can do it after so long of telling myself I couldn't. I have been lucky enough to have a training buddy who has pushed and guided me through this whole process. I am amazed at how far I have come and I finally feel like I can do 26.2 miles even if I do crawl to the end!
The end is in sight
With just under two weeks to go until the big day I am actually starting to feel excited, I am determined to get to that finish line.
United Response have been a great support through my training and I hope I can do them proud on the day!
Inspired to take on your own fundraising challenge? We are offering free entry to Prudential RideLondon!