Medieval Suffolk barn to host anniversary celebration for locals with learning disabilities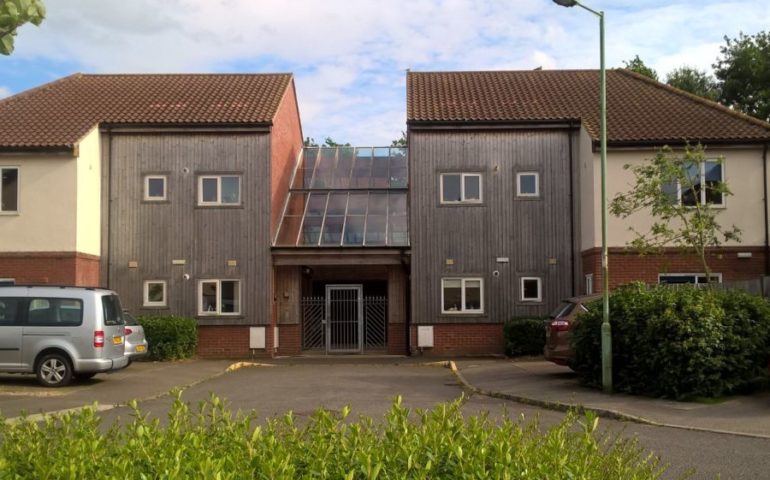 A Stowmarket care home is celebrating a decade of supporting local people with learning disabilities this summer with a special anniversary event in one of Suffolk's most unique and historic buildings.
The Stowupland service in Barley Close, run by national learning disability charity United Response, has helped people with learning disabilities and sensory impairments to live independent lives since 2009.
Thirteenth century-built Abbot's Hall Barn will stage a special and public anniversary event on Saturday 17 August 2019 to celebrate the successes of Barley Close, at which some residents and staff have lived and worked for the full decade.
The barn, set within the Museum of East Anglian Life, will host a foot-stomping evening of fundraising and merriment, featuring a hog roast, raffles and live music from local ceilidh outfit The Hosepipe Band.
Care provider United Response will also use the event to showcase how it has helped empower and change the lives of local people with sensory, physical and learning difficulties.
Nigel Brown, United Response service manager at Barley Close, said: "Barley Close has helped people with dual-sensory impairments and complex needs to live independently for a decade, so we are thrilled to hold this event to celebrate how the service has positively transformed the lives of a handful of very special people.
"We're inviting anyone interested to come along and help us test the acoustics of an 800-year-barn. We promise to have a lot of fun and would love to see some of the Stowmarket public join us – if you're a care worker, you can come along for free!"
The event, which is open to the general public, begins at 7.30pm on Saturday 17 August at Abbot's Hall Barn in Stowmarket. Tickets cost £10 and care workers go free.
To book your place, or for more information on how United Response supports people locally, call 01449 678329.