"My mission is to beat this stigma around disabilities."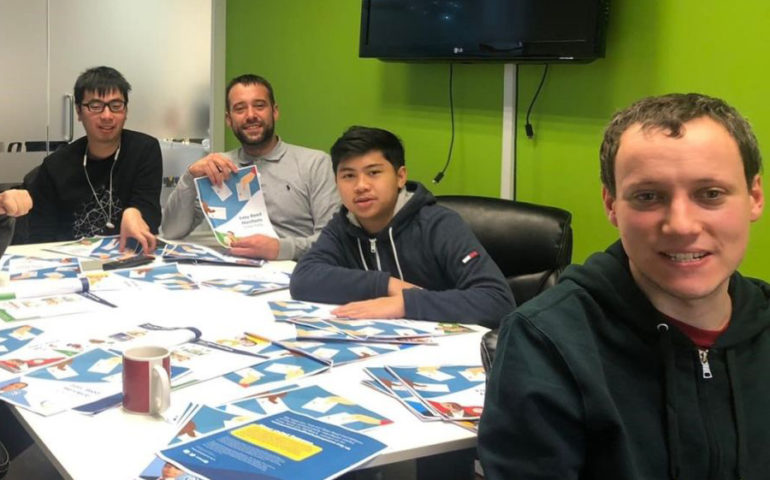 Hi my name is Shiu-ming Man, also known to some people as Justin. I got this nickname because people at school found it hard to say my name! I have a disability called cerebral atrophy.
My background
I have lots of experience of working with disabled people, as a volunteer youth worker, Vice Chair of the Richmond Youth Council and helping develop peer group projects at the disability charity Richmond AID.
After being elected to Richmond Youth Council, I helped raise awareness about risky behaviour, safeguarding and abusive relationships, and interviewed head teachers about how they spent their money. I received two awards for my work, as well as learning new skills, and giving back to the people who believed in me and took the time to vote for me.
I have also worked as an interviewer for people who want to work with disabled people, like support workers and social workers. And I have trained staff on how to communicate with disabled people for seven years.
Speak as 1 politics group
I am currently running a politics group called Speak as 1. We talk about issues that affect disabled people's ability to find work and discuss relevant issues within the government and in the news day to day.
The aim of my group is to make other people realise that disabled people can work and also that they have a voice. I set this group up, because I have seen lots of disabled people that applied for a job and got turned down just because of their disability.
This has caused some disabled people to become scared of applying for jobs. I have even found that some would not reveal their disability in the interview because they think that it would lower their chance of getting the job, which is wrong. My mission is to beat this stigma around disabilities.
The government is also not doing anything to help the issue and disabilities as well.
Working with United Response
I was looking for a venue to hold the group meetings. I found the United Response Teddington Community Hub which had great reviews. I contacted them to arrange a meeting, and we set up my politics group Speak as 1 to happen on the first Friday of every month.
After this initial meeting I went to a few of their groups, and I was really glad to be working alongside United Response, because they really listen to their service users and try to make their dreams happen. Plus they set up interesting events which the users want to do. Personally I think this is the best charity I have ever worked with in my lifetime.
I hope that Speak as 1 gives us a voice and makes more people aware of these issues for disabled people. We want the government to listen to what we say.
Find out how you can join the Speak as 1 group here.