People with learning disabilities need an equal right to sight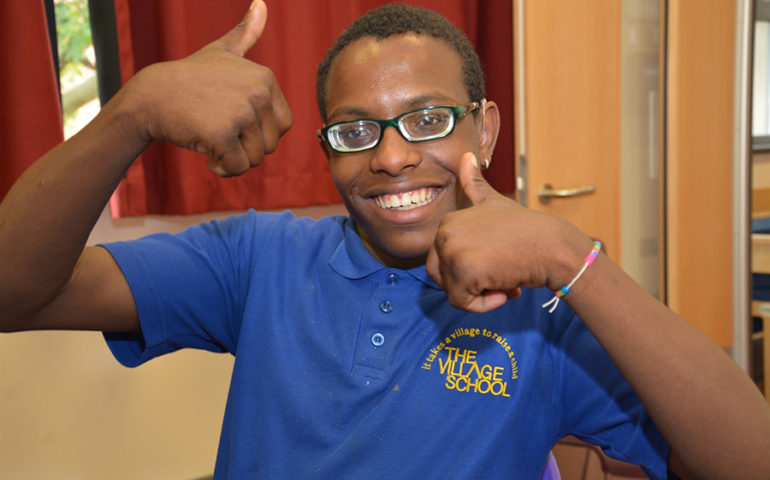 United Response is supporting SeeAbility and their campaign to support people with learning disabilities to look after their sight. Read about what they're doing.
For the past ten years SeeAbility has run a public health campaign to support people with learning disabilities to look after their sight. It's not well known that of the one million people with learning disabilities in the UK:
1 in 10 will be blind or partially sighted
6 in 10 will need glasses
The more severe someone's learning disability is the more likely they are to have a sight problem. This is important as people who might not be able to speak might not be able to tell anyone they have a problem, and could even be at risk of losing their sight completely. More generally sight tests for people with learning disabilities can be overlooked or not made easily accessible.
Their programme of training and information raises awareness about sight tests amongst people with learning disabilities, and they host 'easy read' information on their website.
They also employ their own team of eye care professionals, including optometrists, who are providing sight tests and glasses in a number of special schools. They have found half of pupils have a sight problem, and yet 4 in 10 have never had a sight test and many don't have the glasses they need. They also found that some children had serious eye conditions, which have since been treated.
Their campaign aims
The current NHS sight testing contract – a national contract set up by NHS England – does not pay for opticians to deliver sight tests for those with more severe learning disabilities despite the high risk of sight problems they face.
The most any 'high street' optician is paid is £21.31 to see someone in their practice – that's about half the 'real' cost of a sight test so they often focus on sales of spectacles to 'cross subsidise' NHS sight tests.
Anyone 'harder' to test – i.e. most people with more profound learning disabilities – are more likely be referred for a hospital sight test instead.
Only six areas of the country have dedicated sight testing services for adults with learning disabilities to have the right support from trained optometrists in the community. Some hospital services undertake 'outreach' eye care in special schools, but these services are few and far between. There is a domiciliary scheme where opticians can visit people in their own homes or a care setting, but it too is underfunded and isn't well known about.
The other inequality is that people with learning disabilities do not qualify for a free NHS test, no matter how severe their needs may be. Instead they must see if they meet other criteria, around age, or means testing, or whether they fall within another group eligible for free NHS sight tests, such as those with a family history of glaucoma.
SeeAbility want to see the national NHS contract reformed, so that people with learning disabilities are included in the groups eligible for free NHS sight tests, and they get the right to a properly funded sight test in the community as children and adults, including in special schools, which 4 in 5 children with severe learning disabilities attend. They are part of a project group with NHS England, looking at the business case for establishing new national programmes but progress is very slow.
Having this service available through a national programme will help people like Nathaniel and Sally:
Nathaniel's story
16 year old Nathaniel (pictured above) is profoundly deaf and has a learning disability, but no one knew just how poor his sight was until he got his sight test in special school. Without glasses Nathaniel's world is limited to just a few centimetres in front of his face. Nathaniel was isolated and frustrated before he got his glasses, now he is a changed young man.
Sally's story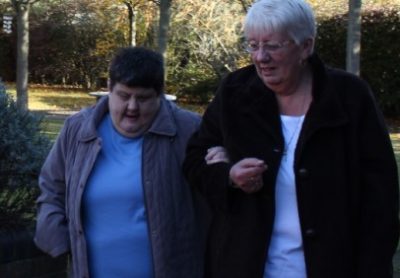 Sally (pictured on the right) lost her sight through glaucoma. As Sally has severe learning disabilities she was unable to tell anyone about the change in her eyesight and the pain it must have been causing her, until mum Maureen realised too late that something was wrong. Maureen is campaigning for the NHS to do more to provide sight tests for people with learning disabilities, so these issues can be spotted early on.