Porthtowan learners plant over 300 trees thanks to Woodland Trust scheme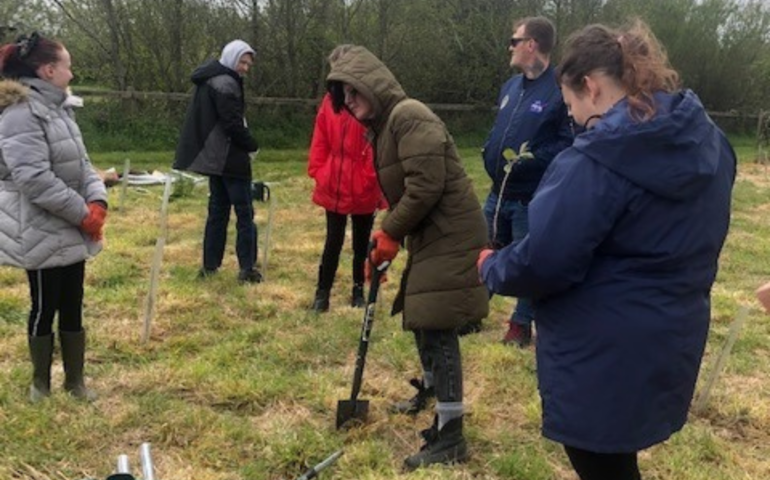 The trees were supplied by the Woodland Trust, as part of a scheme that provides free trees to schools and communities.
The first and second year learners took on the task as part of their Active Citizenship and Habitat Management units. Job Coaches Jenny Ruse and Tamsyn McGrane facilitated the project.
Jenny's family own a few fields in Porthtowan. When she found out about the Woodland Trust scheme, she thought tree-planting in the fields would be a great activity for the people she supports:
It was just an idea that I came up with for our learners to do something practical that was good for the environment but would also teach them work-type skills.
The team applied online via the Woodland Trust website. Once the application was approved, they were given a delivery period of two weeks when the seedlings (known as 'whips') would arrive.
The trees needed to be put in the ground as soon as possible, so staff worked with the learners to timetable how and when they would do this.
The learners did lots of preparation for the project, including looking at any health and safety concerns:
We looked at things like risk assessments, the kind of equipment they would need, what kind of care would be involved in looking after the trees and how we were going to get to the fields in Porthtowan.
Jenny explained how the learners also got to put some of their teamworking skills into practice:
They had to work together to work out how they were going to plant the trees. Somebody had to dig the hole, somebody had to put the tree in, somebody had to water it. It's all about teamwork.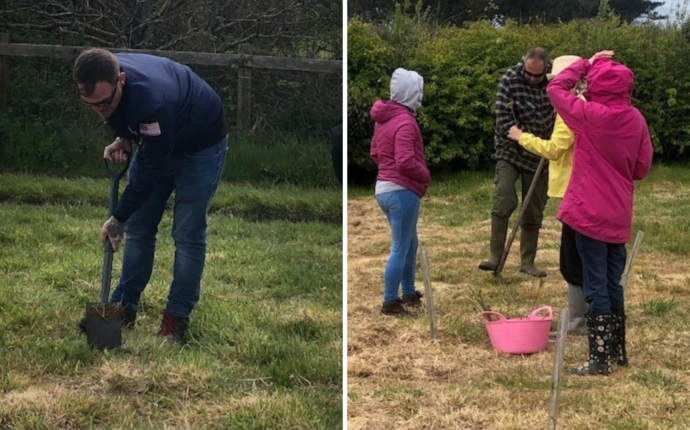 Many of the people who access our Supported Employment service want to pursue practical jobs in construction, landscaping or outdoor maintenance.
The trees will need watering and maintaining so they are planning for the learners to return to the site for the follow-up care.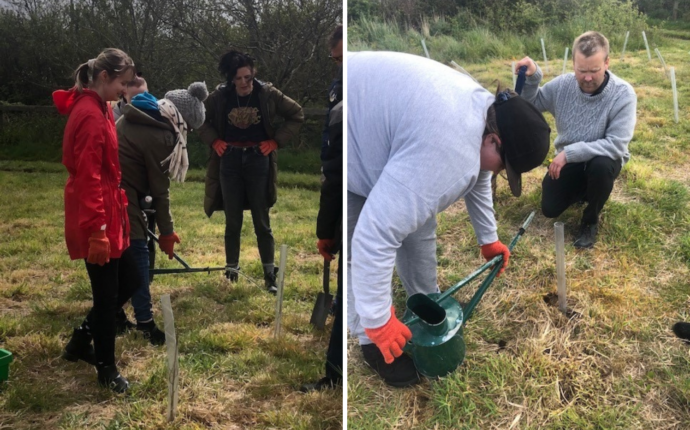 As well as the obvious benefits to the environment, Jenny believes that activities like tree-planting help people we support to feel more involved in their local community:
It's about them feeling part of the community and feeling like they belong.
She added:
I think people who spend time in nature caring for their environment then have a vested interest in it. They care about it more so the welfare of that environment then improves.
Here's what some of the learners had to say about the experience:
I really enjoyed being out in the fresh air with my friends. Some I knew from school as well.

Abbie
I really liked it, I enjoy gardening.

Grace
It was fantastic, great team work and we managed to get the job done. We worked as an amazing team that day.

Honey
Our Cornwall Supported Employment service supports people with autism and learning disabilities to get qualifications and find work experience and paid employment.
They support people with their CVs and interview techniques, as well as learning transferrable workplace skills like teamwork and customer service.
Jenna Lloyd is Digital Content Officer for United Response.