Team of 10 family and friends to take on 100-mile RideLondon event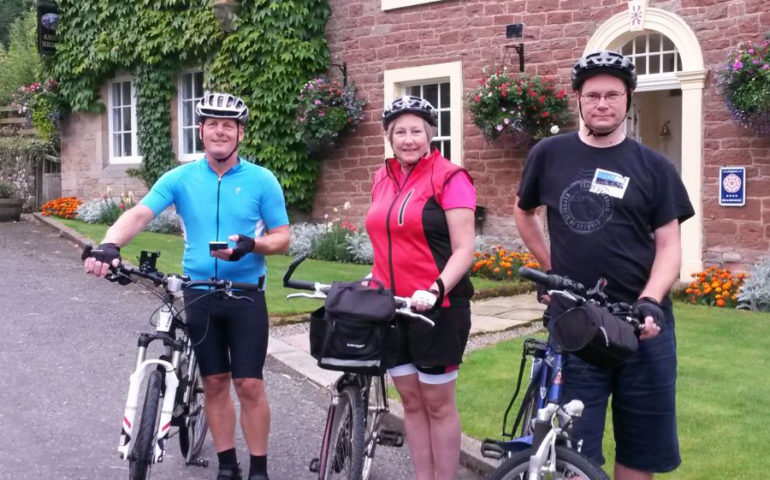 Amateur cyclist Paul Stubbs, and 9 of his family and friends are training for a 100-mile cycling challenge for United Response – the 2019 RideLondon event.
The event will set off from the Queen Elizabeth Olympic Park on Sunday 4th August along a 100 mile route through the capital's closed roads and the picturesque Surrey countryside before ending on the Mall – a route made famous by the London 2012 Olympic cyclists.
Meet the team
Paul and his family members Alison, Alexander, Andrew, Trevor and Barrie Foster are all cycling in memory of Margaret Stubbs (their mother, mother-in-law and grandmother) who sadly passed away in December.
The family are being joined by their friends Karen Sutton, Adam Cundick, Peter Whiting and Darren Smith.
Paul said: "Karen, Alison and myself have cycled RideLondon before but it will be a new experience for the rest of the team. We can't wait to introduce them all to it!
We've chosen to support United Response because they do a fantastic job supporting young people and adults with a range of learning disabilities, autism, mental health needs and physical disabilities."
Get involved
The team hopes to raise over £5,000 through the event to support United Response. Help encourage the team in their training by sponsoring them on their online giving page.
You can also ride alongside the team – RideLondon places for the 2019 event are available until Friday 31st May. Sign up now to make sure you don't miss out!