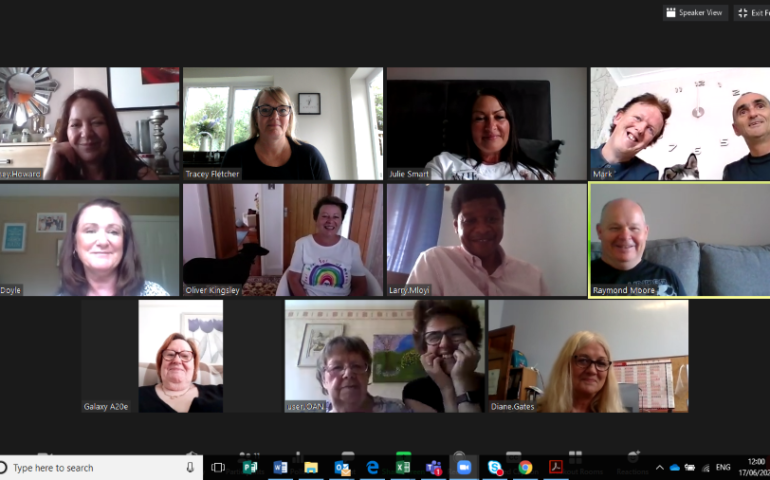 Last week, the 15-19 June was Shared Lives Week 2020. United Response currently has a team of around 42 shared lives carers currently supporting people with a range of learning disabilities.
As with so many things this year, the way they operate, their exceptional work and the way that they transform the lives of those they support have been affected by the Coronavirus pandemic. Determined to not let the lockdown ruin proceedings, the team have had to find new ways to work and share their experiences.
Here we want to give a platform and shine a spotlight on what they are about, and share some of the success stories that demonstrate what makes Shared Lives so special.
But first things first, what exactly is Shared Lives? Who better to explain than Pamela Doyle, Service Manager at United Response's Shared Lives Merseyside:
Basically, what shared lives does is match people that might find it difficult to live alone, perhaps with learning disabilities, mental health or other needs and pair them with one of our carers. The carers share their family and community life with this person providing a different kind of care and support. Sometimes the person might move in with their carer, sometimes they just visit during the day time, sometimes they combine day and overnight visits.

Not everyone wants to live in a supported living service, and shared lives gives people a real choice and alternative option. Obviously given the nature of what we do the support ends up being very person centred.

Pamela Doyle
Albeit in a more low-key fashion than was originally planned, the team have made a couple of noteworthy efforts to recognise and participate in Shared Lives week. As many others have during the lockdown, the team have had to turn to technology to keep in touch.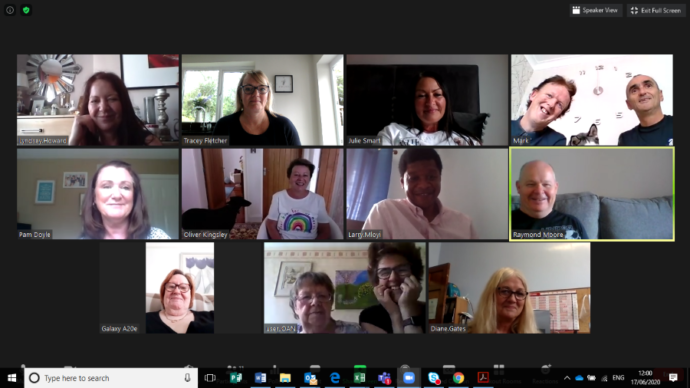 Wednesday 17 June saw the team use Zoom to launch their Shared Lives Carer Forum, with the goal of helping to connect the carers and the people they support, forming a community group, with the intention of helping support each other whilst having a 'cuppa and a catch up'.
In addition to this every shared lives carer received a beautiful, thank you card handmade by our Oakfield day service.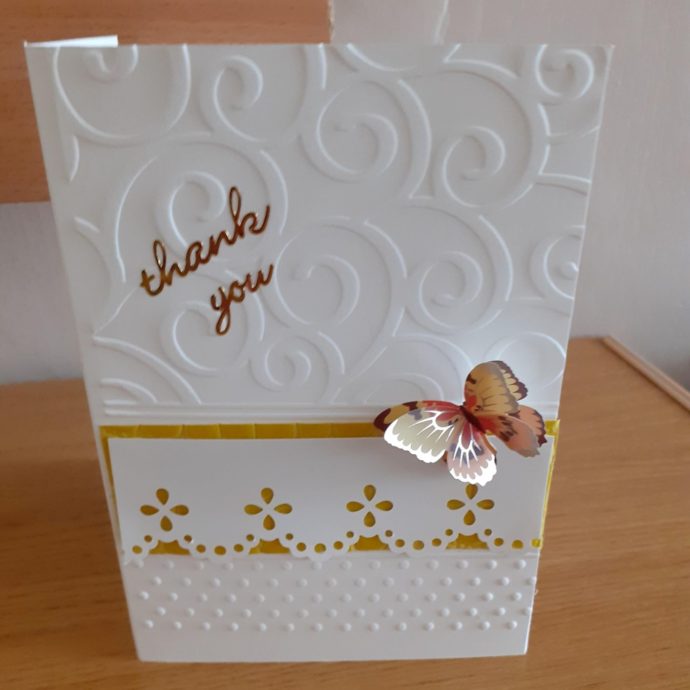 Now, what better way to really demonstrate the importance of the work of our shared lives team than by some real, lived experiences.
*not real names
Ed and John's story
Ed* has lived with his Shared Lives family for 23 years, and has grown up alongside their children and shared all their family life experiences.
He attends a drama group where he sings and is involved in drama classes and productions. He also happened to meet his girlfriend of 20 years there. As a result of Ed's continued passion for the group his shared lives carer John* has also become involved in the drama group, and is now a volunteer there.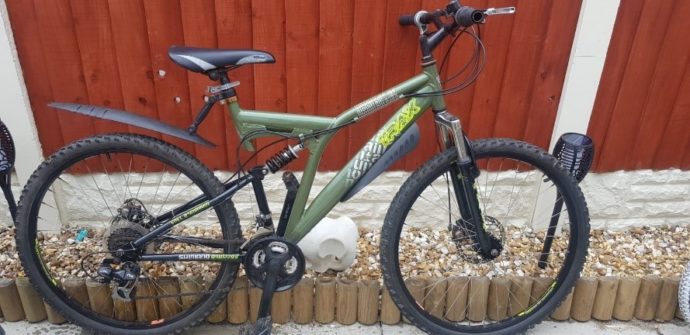 John was worried that Ed would struggle with the lockdown and all the restrictions and disruptions to his normal routine. However with John's support Ed has kept in touch with his girlfriend through facetime and even found himself a new project – fixing up an old bike from the garage. He is now cycling on a daily basis, making John incredibly proud!
Alex and Kat's story
Alex* is one of our shared lives carers and has supported Kat* since she was 8 years old. Kat is now 35 and has been living with Alex for 23 years.
As well as keeping in touch with her own aunt and step-sister, Kat is very much integrated as part of Alex's family and has built up relationships with Alex's brother and sister, who live in Scotland. She has been keeping in touch with them during the lockdown via Zoom/ video call.
The lockdown has also seen Kat gain a new sense of independence, picking up a selection of chores around the house and garden, even taking it upon herself to take care of Alex when she was under the weather.
Anne and Nick's story
Anne* became a shared lives carer and offered emergency care for a number of years, providing respite for other shared lives carer as and when required.
One of the people that Anne supported during her time as an emergency carer was Nick*. Such was the impact that Nick had on Anne, that in 2015 when Nick's regular carer became unwell, Anne herself decided to become a full time shared lives carer for Nick and he moved into the family home.
Anne and her husband Ken* have two sons who also ended up becoming heavily involved in Nick's support, one of them even became Nick's new emergency carer.
Prior to Nick's shared live placement, he struggled to make eye contact with others. With the support and encouragement from Anne and her family, Nick joined a local drama group. This has enabled him to build his confidence, learn new skills and make new friends.
He is now is preparing for an exam with the prestigious London Academy of Music and Dramatic Art (LAMDA). Following this exam Nick will get a certificate and will be able to register with a number of drama agencies, allowing him to look for roles in his local area.
Find out more about Shared Lives
Find out more about becoming a Shared Lives carer here, or contact Pamela.Doyle@unitedresponse.org.uk for more information.