Take part in the Social Care Day of Remembrance and Reflection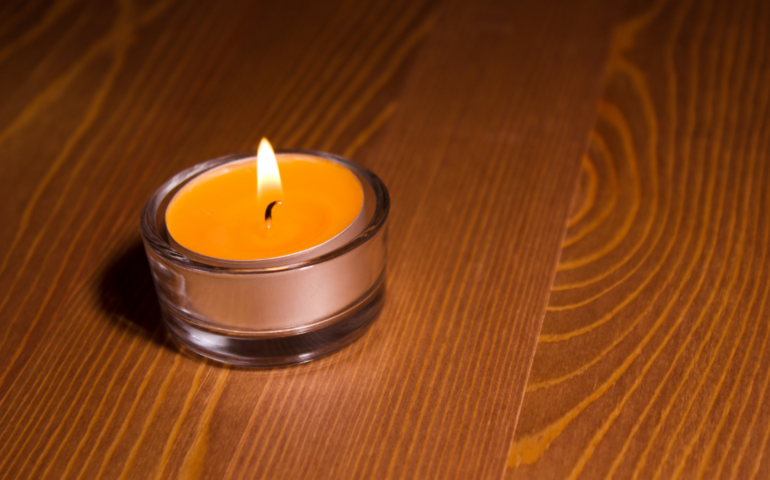 The Social Care Day of Remembrance and Reflection is taking place on 17 March.
The event marks two years since the start of the pandemic.
Organised by The Care Workers Charity, the Day is a chance to celebrate the hard work and sacrifices made by the adult social care workforce over the past two years.
It's also a time to remember those who are sadly no longer with us. An estimated 922 social care workers lost their lives during the pandemic and many of us lost friends and loved ones.
We understand that people may find this time of year hard for various reasons.
However you choose to spend the day is completely up to you.
How you can get involved
Memorial Wall and Tribute Wall
The Care Workers Charity has created two online boards for social care staff to leave their thank you messages and pay their tributes to colleagues.
Add your message to the Memorial Wall and Tribute Wall
Post on social media
You can also share your memories, messages of support and thank yous to staff on social media.
Tag us @unitedresponse and the organisers @careworkersfund / @thecareworkerscharity and use the hashtag #RememberSocialCare
Activities at your service or home
You might like to mark the Day by planting something, or doing something creative like a poem or painting.
If you'd like to, you could decide on a time that day to do some quiet reflection, either as a team or family or by yourself, whatever you'd prefer.
If you're remembering someone, you might like to look at photographs of them, wear their favourite colours, watch their favourite show or listen to their favourite music.
Skills for Care online event
Skills for Care are hosting an online event, streamed live from London on the Social Care Day of Remembrance and Reflection (17 March) from 10.30am to 12.30pm.
Social care professionals from across the sector have been invited to share their own experiences of the pandemic, and personal reflections.
Minister of Health and Social Care Gillian Keegan is also attending to lead the tributes and thank you messages.
The event will conclude with a poem and a minute's silence.
There is the opportunity to attend the event in person, but capacity is limited so you should notify Skills for Care as soon as possible if you would like to do this.

You can find out more and register for the event here: https://events.skillsforcare.org.uk/skillsforcare/frontend/reg/thome.csp?pageID=421085&eventID=1349&CSPCHD=000001000000vJjBInM1ExFnCrxYFWyu658n5o30HIlDh8K7xW
Messages from staff
We asked our staff if they had any messages they'd like to share:
Susana MonizDeSousa, a support worker from Littlehampton said:
I witnessed the greatest strength and courage from staff, supporting those who need us the most.

I am proud to say that people we support not only fought to keep people safe from the pandemic, but also raised the bar with activities and happiness.

My colleagues did their best to keep going in those difficult times. Weddings were cancelled (mine was one of them), families didn't get to say goodbye to their loved ones…

We all missed out on something in one way or another but we keep smiling and being positive – it's the best way forward.
Area Manager, Dion Allen said:
I'm very proud of the staff in Suffolk who have all worked tirelessly over the last year to ensure the people we support were safe and continued to live their lives as best they could under the circumstances.

Staff have taken on all situational demands placed on them with compassion and a sense of humour.

I am so honoured to be part of such dedicated staff teams.
Our Directors Team have also put together a short video to say thank you to our staff for their creativity and resilience during the past two years: