Talented artist Cameron turns his Van-Gogh inspired art into cards and gets a painting into an Easingwold art gallery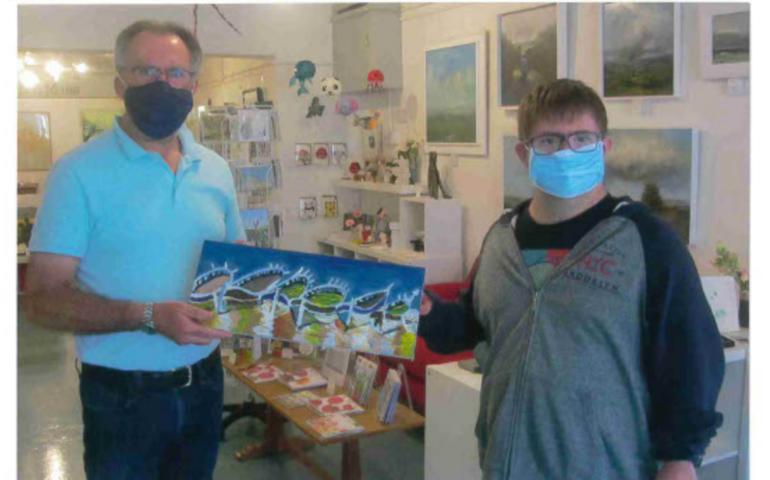 Twenty-eight year old Cameron lives in York with his friends Chris and Laura. He has been supported by United Response for five years and attends The Boot Shop – one of our community services for people with disabilities – three days a week.
Team Leader Brian Timmins noticed and encouraged Cameron's interest in art:
"We had long suspected Cameron had an interest in art as he often used to wear a Van Gogh 'Starry Night' t-shirt when he came in.
I gave Cameron a book which contained various Van Gogh artworks which his home staff told us he was rarely seen without."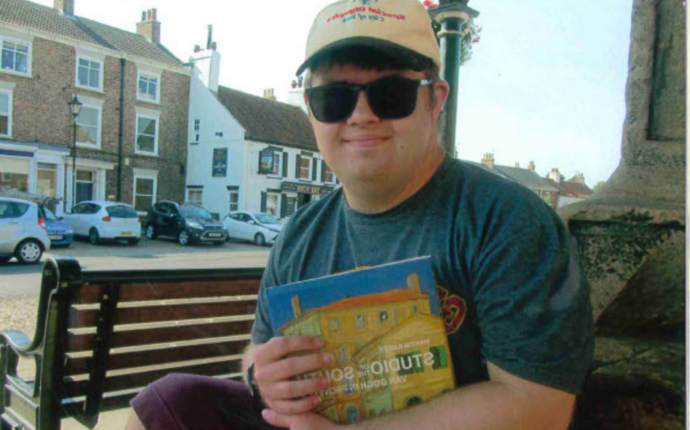 Staff at The Boot Shop also arranged for Cameron to visit the Vincent Van Gogh Immersive Art Exhibition when it visited York.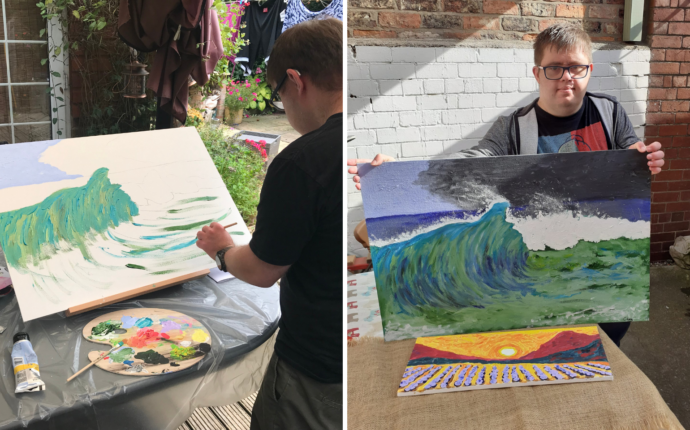 Brian explained how Cameron's support workers began to realise the full extent of his artistic talents during lockdown:
I sent Cameron various Van Gogh postcards which I suggested he might like to copy. As a result he reproduced the 'Sunflowers', 'Café Terrace at Night' and 'Bedroom in the Yellow House'.

I was amazed and delighted to see the quality of Cameron's art – his special awareness and sensitivity to form and colour. He was accurately reproducing the originals and yet adding his own unique perspective to the view.
Cameron gets a lot of his inspiration from looking at art books. As well as Van Gogh, his other favourite artists are Pissarro, Cezanne, Dufy, Picasso and Thiebaud.
I like painting and photographing things that are outside such as flowers, trees, seascapes and open countryside.

It makes me feel happy and proud. Painting also helped me to fill my time during the long months of lockdown.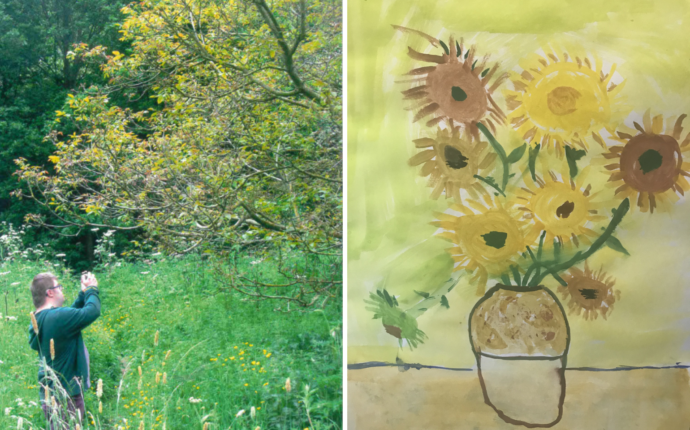 Cameron was also supported to go out walking during the pandemic. On these walks, Brian and his colleagues noticed Cameron was also very skilled at photography:
Focusing on the natural world and flowers in particular, Cameron is a confident photographer – one who knows his own artistic mind.

He has a natural ability to seek out and capture what he sees in the most beautiful and breathtaking images. Images which now, with his parents help, he began to transfer on to greetings cards.
Cameron then took this one step further by reproducing his own photos into paintings.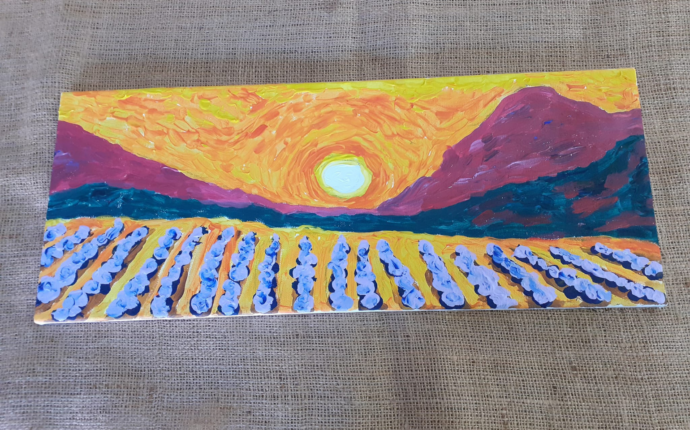 Brian said this is 'best represented' by Cameron's waterlilies painting 'whose sensitive and yet thickly layered brush strokes cannot help but bring to mind Monet's masterpiece on the same theme.'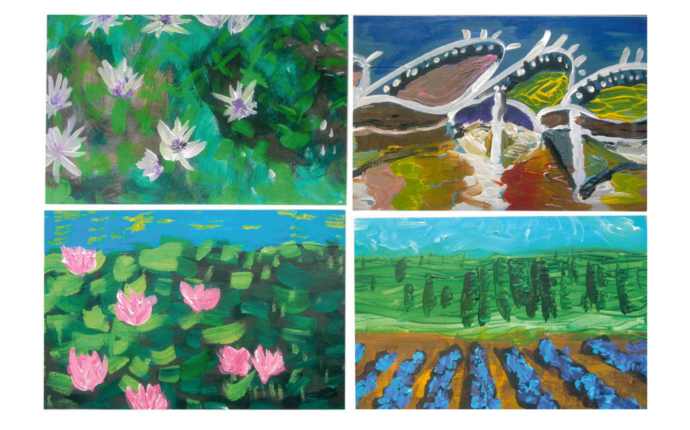 Cameron's painting 'Boats' is currently on display at The Leaping Hare Gallery in Easingwold.
His parents and support workers at The Boot Shop are all very proud of his achievements so far.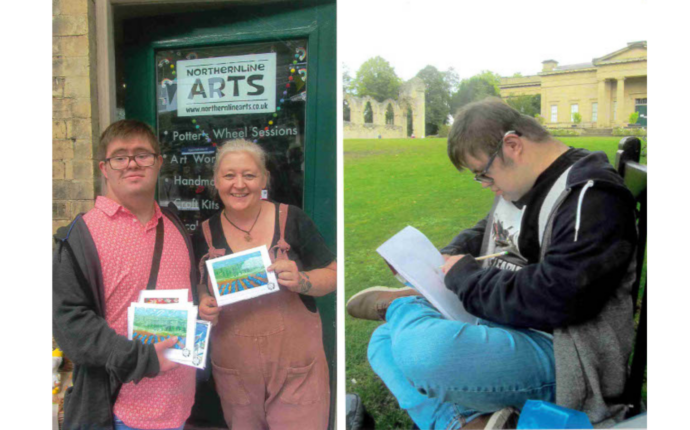 Cameron's message for people with disabilities who want to make their own art is:
Have a go and see what happens!
Brian said:
This constitutes real equality for a young man such as Cameron.

I hope his achievements will inspire other people similar to him and help them see what is possible with talent and people who believe in you.
Cameron's cards are on sale now at The Boot Shop, The Leaping Hare Gallery, Northernline Arts and in his Dad's shop.