Thank you to Penny, and all of our brilliant supporters!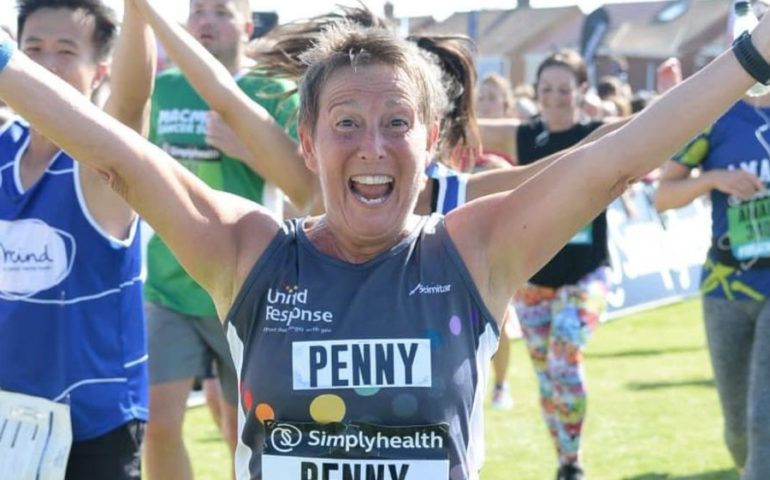 Today we're saying a huge thank you to all our supporters, for helping us give people the support they need to live equal and fulfilled lives.
Our heartfelt thanks go out to every single person who has donated money, given their time, and run, walked or cycled to raise money for United Response.
Penny's great north challenge
People like Penny, who ran the Great North Run in September. She raised over £1,400 for our Boot Shop in Easingwold, York, which supports people with disabilities to learn new skills and develop their own business ideas.
The money Penny raised will help create a much needed outside area for people to socialise and relax, learn new skills, hone their talents, and work on projects together.
Many of the people we support at the Boot Shop have been inspired by Penny's achievement, and the money will also go towards helping them start a health and wellness activity group.
Penny said: "What's important to me, is that the funds raised will help this amazing charity achieve some of their ambitious plans for the people they support. We are absolutely stunned by the generosity of local people, family and friends. We are bowled over and extremely grateful to the residents and businesses of Hambleton who have given so freely. Thank you!"
To Penny, and the rest of our superstar fundraisers and supporters: thank you for helping us put people with disabilities in charge of their own lives.
How you can help
If you've been inspired by Penny's story, we ask you to give a little to support our work.
Your donation moves us closer to a world where people have an equal opportunity to live the life they want to lead.
Join us in making opportunities possible for everyone.