The Autism Hub in York: surviving lockdown and anniversary celebrations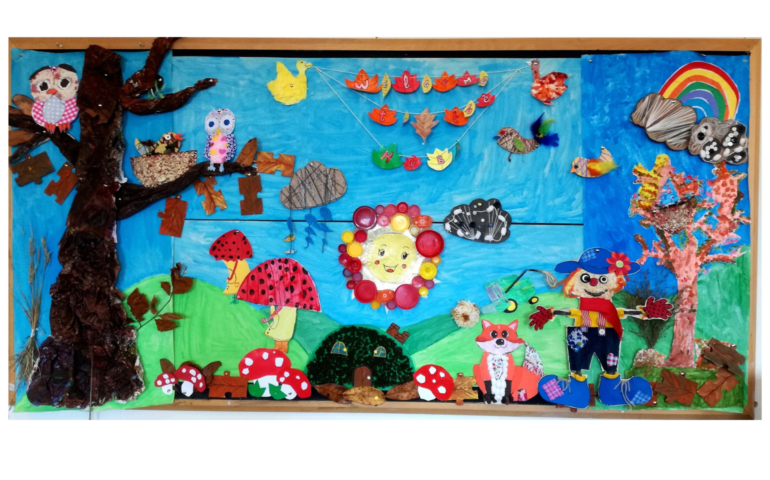 Since October 2016 we have been providing people we support with an activity base from which they have been able to develop existing and new skills, make and maintain friendships and increase both their confidence and self-esteem.
Cracking down on Coronavirus lockdown isolation
The staff team put together and delivered craft kits to individuals to ensure that we maintained the links and reduced the likelihood of isolation during lockdown.
Getting creative
Take a look at some of the wonderful arts and crafts that people we support have created during lockdown: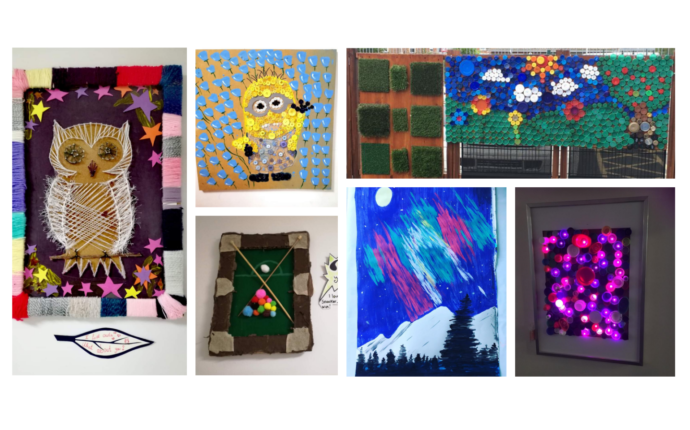 Reopening the service
We managed to safely reopen the service a few weeks ago and it has been so lovely to welcome the people we support back in to the Hub and finally get to work directly with them again!
Some of our staff were so excited to be reunited that they decided to wear fancy dress: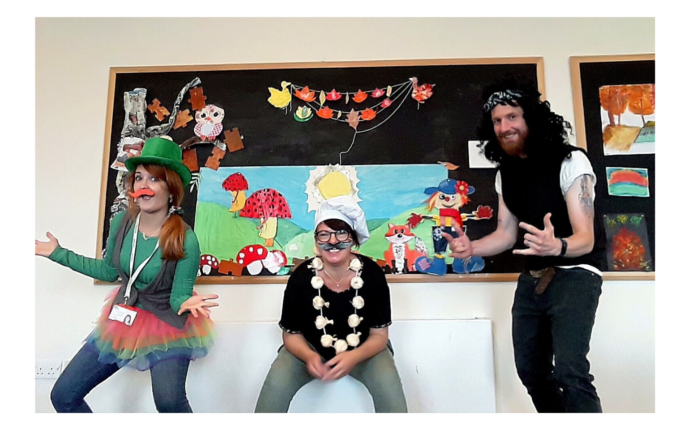 Our Autumn project
Since The Autism Hub re-opened, the people we support have been working on an Autumn themed mural.
They worked individually to respect the government rules, whilst also collaborating as a team on this project…
Here is the finished mural (pictured at top and below):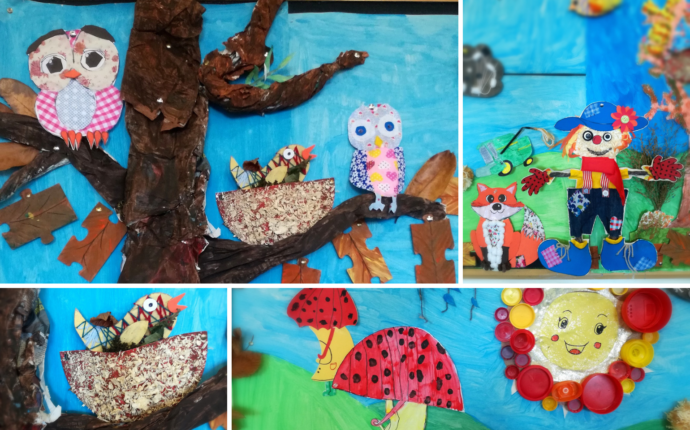 How you can help
The Autism Hub is one of our community services in York, providing support for people with autism and other learning disabilities.
You can find out more about our services in the York area here: https://www.unitedresponse.org.uk/urtec/
You can also donate to United Response – to help fund community services like this for people with autism and other learning disabilities: https://www.unitedresponse.org.uk/get-involved/donate/
To contact our Fundraising team, please email: Fundraising@unitedresponse.org.uk