The Cleveland Way Challenge: meet our York keyworkers hiking for men's mental health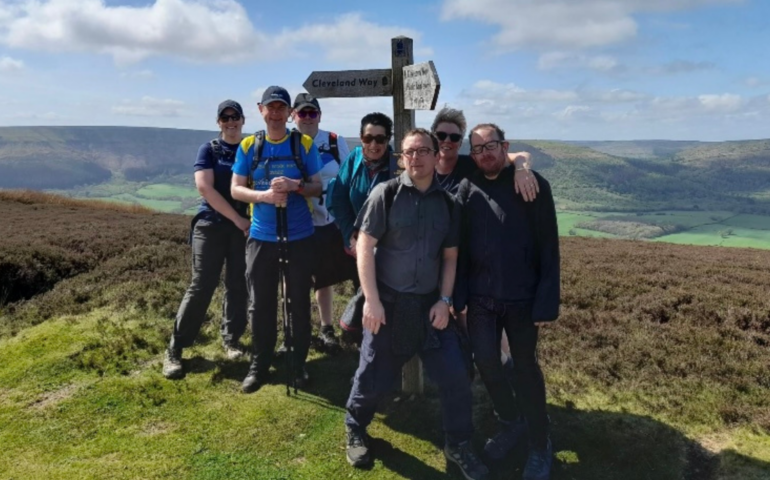 A group of United Response colleagues comprising of support workers, managers, a director and admin staff will be walking the Cleveland Way – a picturesque hiking trail that starts in Helmsley, then goes through the North York Moors round to the rugged Cleveland Heritage Coast.
York Office Manager Chris Bailey came up with the idea for a fundraising hike earlier in the year:
As a charity supporting people with learning disabilities, autism and mental health needs, we've seen an increase in both people we support and employees experiencing stark differences in their mental health.

We really value everyone's wellbeing and we have lots of help and support already in place. In York, we are aiming to go the extra mile and set up a support group for our 200+ staff, in particular for our male colleagues.

Good mental health is the foundation for good all-round health. Poor mental health leads to a host of secondary issues. Now is the time to act.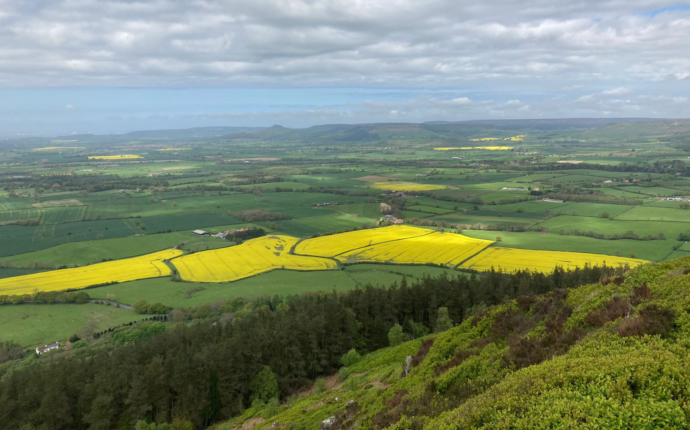 Preparing for the challenge
Some of the group do fitness training and have taken part in events such as charity bike rides and half marathons before, but all of them are new to hiking.
For the Challenge, they are aiming to cover 35 miles on day one and 22 miles on day two.
Each team member has been following an individual fitness plan to prepare for the hike, in addition to some group training sessions.
Last week, the team practiced hill climbs together and covered a distance of around 15 miles.
Chris said:
Whilst we wanted to challenge ourselves, we also didn't want it to be impossible.

As we improve further, the next step will be to try and prepare for hiking over two consecutive days, focusing on fuelling the body and recovery.
All of the hikers are looking at different footwear options to prevent any injuries to their feet. They are also anticipating changing weather conditions and so will be 'packing for the unknown'.
Donations towards the York team's Cleveland Way Challenge can be made here.
Getting involved: how you can take part
Following overwhelming interest from people across the country wanting to take part, the team are also launching 'Hike for Health 2022'.
People across the country can sign up to walk 57 miles in their chosen location over the month of September to raise money for their local United Response services.
You can take part as an individual or as a team – it's completely up to you!
Fundraising Manager Darren Worthy said:
Taking on the challenge of walking 57 miles in September is a great way to get fit and support your own mental health, whilst also raising money to support people with learning disabilities, autism and mental health needs.
If you would like to take part in Hike for Health, please email Fundraising@unitedresponse.org.uk for more information.
Jenna Lloyd is Digital Content Officer at United Response.