Truro tree-planting at Boscawen Farm is a huge success, thanks to Cornish community spirit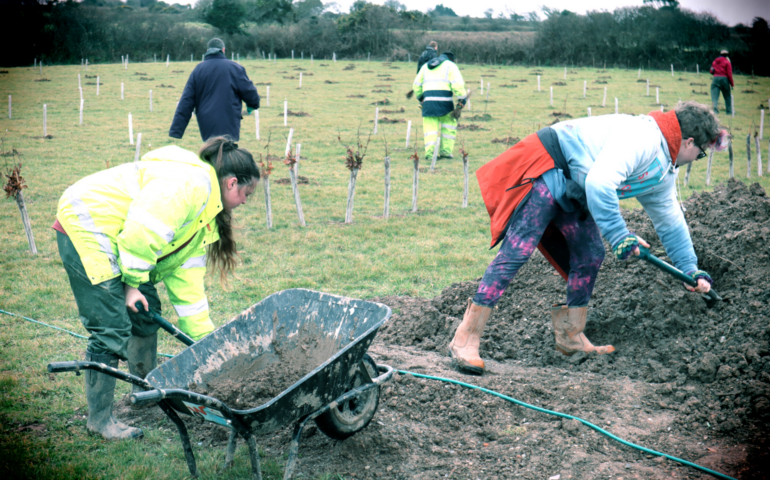 Planting and caring for one tree involves a lot of hard work and dedication. It can be a time consuming process without much to show for it for some time. Once the sapling starts to grow all that hard work starts paying off.
Now imagine this amount of work and commitment on a much larger scale. For example, let's say, 5,000 in five days.
This is exactly the challenge the team at Boscawen Farm decided to take on last month.
How it all started
At United Response, we are passionate about encouraging the people we support to pursue their interests. Many of the people we support have a strong passion for the environment and wildlife, which is where the original idea for the tree planting came from.
The aim of this project was to plant and protect native saplings local to the Truro area and establish a mature woodland. This will then provide a broader range of habitats for wildlife and shrubby species like hawthorn and blackthorn.
A project of this scale required a huge amount of planning and without the hard work of those involved would never have got past the first hurdle.
Thanks to funding from the International Tree Foundation, volunteers, people we support and staff at Boscawen Farm managed to plant a grand total of five thousand trees.
One man and his tractor
Digging 5,000 holes by hand is no easy task, and given the short time the Boscawen team had to get ready for the planting it would have been nearly impossible.
Thankfully Mark Dolton, the manager at Boscawen Farm, happily took on this role single-handedly. Mark has always got a smile on his face, and that was no different when jumping in to his tractor for countless hours to dig all 5,000 holes.
Doing this helped the planting go much smoother and enabled it to be more accessible to everyone involved.
Team work and Cornish spirit
Cornwall is often known for its lovely summer weather and beautiful beaches, however locals are more familiar with the merciless sideways rain and strong winds.
On the day of the planting the sun was nowhere to be seen and our staff and people we support had to work through some heavy rain and wind.
Thankfully the team at Boscawen Farm love the outdoors and never back down from a challenge!
Their determination was not dampened by the cold and wet. In fact it brought out great teamwork and everyone showed resilience and dedication to the project.
Mark Dolton said:
Hats off to them, they should all be really proud.

The weather wasn't easy to work with yet they stuck with it. I'm really proud of everyone.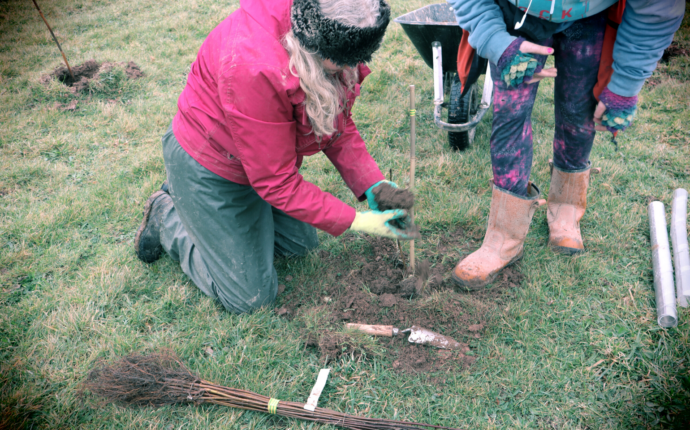 The power of community
Being part of a community is important to a lot of people, and at United Response it is something we encourage. Which is why we reached out for local volunteers to get involved with the tree planting project.
We'd like to say another huge thank you to the dedicated volunteers who gave up their weekend and braved the wind and rain to help us achieve our goal.
It was great to see local people, staff and people we support coming together as part of a community, working together to create something amazing.
The tree planting also allowed for participation in the Queen's Green Canopy Award to celebrate Her Majesty's Platinum Jubilee.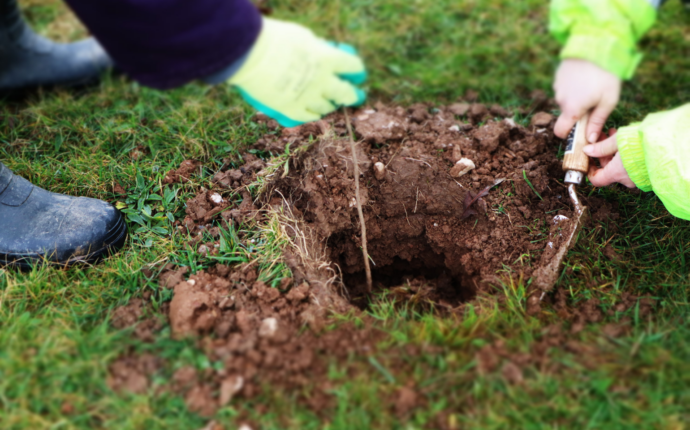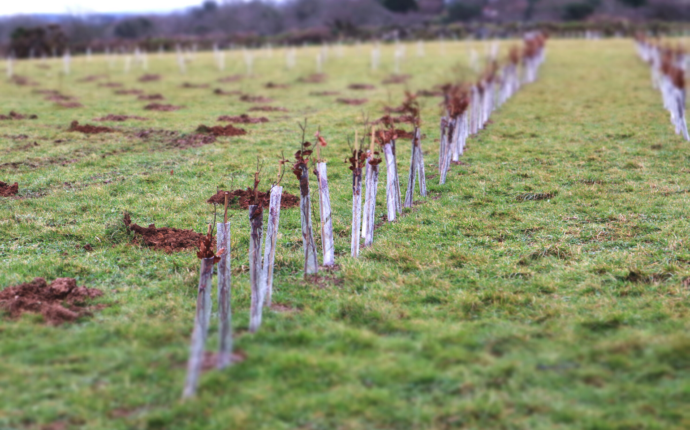 The long term vision
At United Response, one of our aims is to ensure that people with learning disabilities, mental and physical support needs have the opportunity to live their lives to the full. Our vision is a society where everyone has equal access to the same rights and opportunities.
Staff and people we support will be on hand to help the trees grow and nurture the environment. The intention, once these trees are mature, is to open a forestry school so more people can benefit from the space.
There are considerable physical and mental benefits to spending time outside in the soothing environment of the woods.
The area will provide a calm environment where people we support can enjoy sensory experiences, such as the sounds of birds.
Public footpaths and an existing woodland protected by the Tregothnan Estate will ensure community engagement with the ongoing project, giving people we support the chance to meet local people and integrate into the wider community.
Help us support more community projects like this:
Matthew Cotterell is Digital Content and Social Media Apprentice for United Response in Cornwall.