United Response Christmas Day Jam Out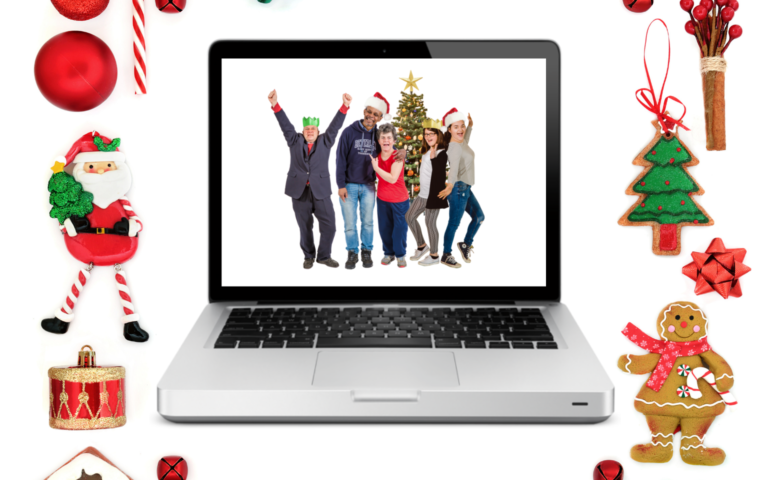 The Christmas Day Jam Out session will be hosted live by our Richmond and Kent services from 10am to 12pm on Christmas Day (25 December). It will be available to all the people we support throughout the country who could do with some extra-festive fun on Christmas Day morning.
The session will last for two hours with a number of different interactive activities such as Christmas carol singing, a musical jam out and a festive-themed quiz. We also plan to host some weird and wacky games so stay tuned…
Oh and if we're lucky Father Christmas may even show his face!
We really want the Christmas Day Jam Out event to be a fun-packed session, where we can bring some festive cheer to what will no doubt be a tough time for so many of us this year. The two hours will be a fully interactive Zoom session, which can be set up in any service, and will hopefully act as a reminder to everyone that you are not alone.
To those we support, our selfless staff who have given up their time to work on Christmas Day, and to family and friends – while we may not be able to physically see each other, we are there for you!
If you would like to join this virtual Christmas Day event, please email Matthew.Campbell@unitedresponse.org.uk or Helen.Lawrence@unitedresponse.org.uk and we will share the Zoom details with you nearer to the time.
Support us this Christmas
Your donation will have a huge impact on the people we support this Christmas.
£10 could pay for a Christmas lucky dip bag for someone we support
£20 could provide a trip to a Christmas grotto
£50 could pay for a Christmas party at one of our services