Virtual art sessions have been a lifeline to people we support over lockdown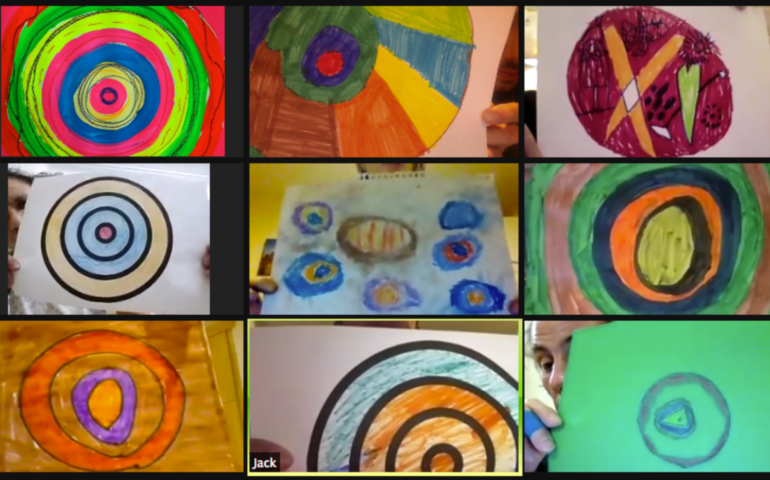 The art sessions have truly flourished since moving online with Zoom, delivering not only a fun and interactive activity, but also providing a safe space for the people we support to connect with friends whilst they're unable to leave home.
Studies show that engaging in creative activities can help to reduce stress and anxiety, and we believe that creativity is an extremely powerful tool to help the people we support.
We've put together a video highlighting the positive impact the virtual art classes have had for the people we support. In this video, you will hear directly from some members of the group about how the classes have been incredibly valuable to them during this time.
Since March last year, in addition to the weekly online sessions, the team have hosted two brilliant virtual exhibitions. and also launched a successful fundraising scheme to provide the people we support with bespoke art packs.
Each member received an art pack which contained a basic art set of materials, and they also had the option to choose a bespoke add-on, such as a watercolour set, pastels, inks or paints.
The art packs gave the artists with the opportunity to work with materials they wouldn't normally use, broadening their artistic knowledge and helping to support the development of their practice.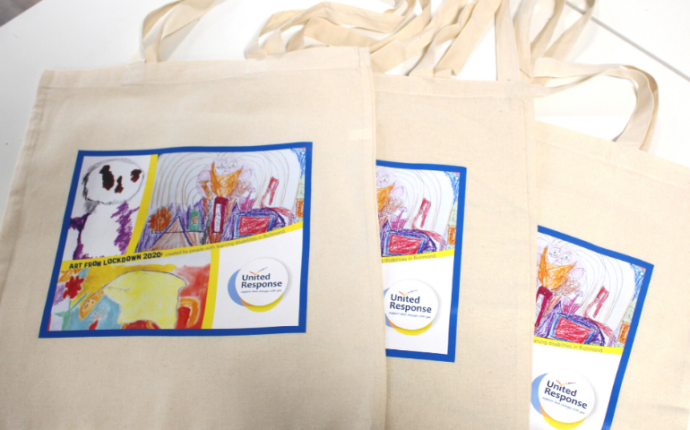 We have also designed and produced a number of tote bags featuring pieces of art by the group, with the aim of selling these to ensure that we can continue to run the classes and provide art materials for the artists.
These are available to purchase now for just £7 per bag – please get in touch with the fundraising team if you are interested in finding out more: Fundraising@unitedresponse.org.uk
Support our art group
Your donation will have a huge impact on the people we support who attend the art sessions.
£10 could pay for a starter art pack for an artist
£50 could fund art packs for five of the artists
£100 could support the future of the project and help fund future trips to galleries and exhibitions for the group