VODG celebrates outgoing Chair's successful tenure and welcomes Tim Cooper as the successor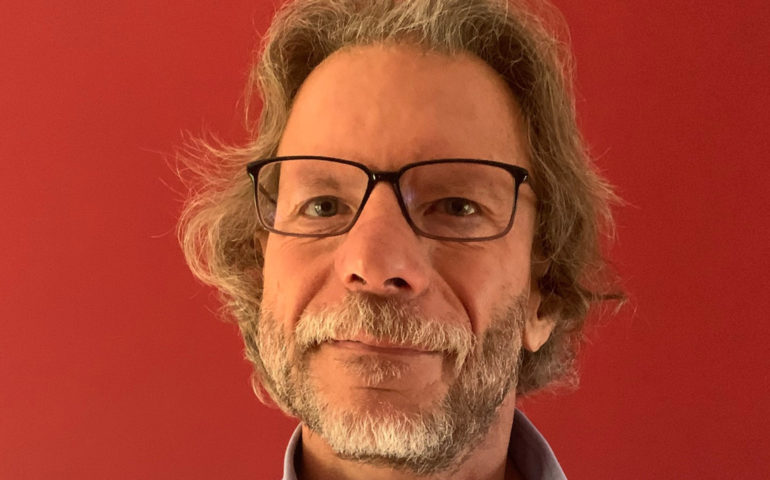 VODG (Voluntary Organisations Disability Group) is the national infrastructure body representing organisations within the voluntary sector who work alongside disabled people. Its Board of Trustees is comprised of VODG member CEOs and senior leaders.
During his time as Chair, Steve, CEO of Dimensions, has overseen significant growth and development of the charity in its financial performance and impact.
Steve said:
I joined VODG as a Trustee eight years ago and it's been an enormous privilege to Chair the board for the last five years. I'm very proud of how far we've come in growing an incredibly impactful organisation that delivers such value to its membership.

Tim has been part of that journey and I have no doubt that he will continue to take the organisation from strength to strength. He is an inspiring leader who is committed to VODG's vision and to driving change within the disability sector. I look forward to seeing how the charity continues to flourish in the years to come.
Tim has been the CEO of United Response since 2015 and a VODG trustee for three years. During his career he has worked in senior roles across social care, supported housing, employment and skills as well as advising government ministers on disability strategy. He has also held a number of voluntary roles, including as Chair of a citizen advocacy charity and as a trustee with education charities.
Tim said:
I am honoured to be selected as the new Chair of VODG and to take on this role in such significant times for voluntary sector disability organisations. VODG is a powerful voice for the sector, which, in times both challenging and exciting, is needed more than ever.

I am a passionate believer in harnessing the power of collaboration between providers and I believe VODG plays a unique role in facilitating and strengthening this coming together of organisations for the greater good, as well as celebrating the achievements of a diverse voluntary sector.

Steve has been an inspirational Chair for the past five years and VODG has benefitted from his wisdom and expertise. His support has invaluably helped VODG create a strong foundation for the future. I and fellow trustees look forward to working with the executive team in continuing his good work.
Dr Rhidian Hughes, chief executive of VODG, said:
Steve has been an unmistakable asset to our group, and he leaves behind a legacy of a strong and impactful organisation. As CEO he has been my rock and I thank him for his support, steer and the insightful questions over the years. On behalf of the staff team we wish him well for his future endeavours.

Alongside this, I am delighted that Tim has been appointed as Chair. He is a well-respected leader in the disability sector, and VODG will be able to harness Tim's expertise in pursuit of VODG's vision and mission. I look forward to working with Tim, the Board of trustees and colleagues to ensure our work continues to have a positive impact on the sector for years to come.