Why I'm running the Manchester Marathon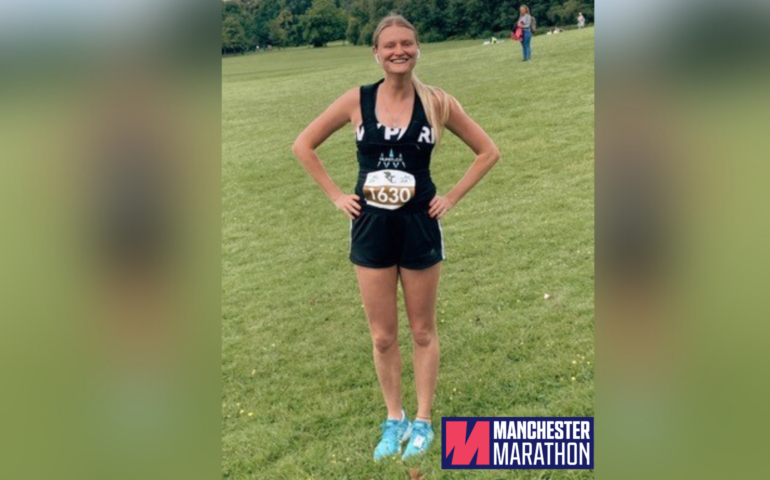 Ellie Biddle is taking part in the Manchester Marathon on the 10th October 2021 to say thank you to two charities who have supported her loved ones.
Ellie said:
I will be running the Manchester Marathon for two charities close to my heart.

The first one is United Response which helps and supports people with learning disabilities, autism and mental health needs.

My cousin Gaby is deaf and has autism. She relies on the work of United Response to support her as a young adult.

With the support of United Response and her family, Gaby now has a voluntary job, lives with her friends in supported living and makes lovely arts and crafts.

United Response's support has been invaluable in helping Gaby. We're all so proud of Gaby and her achievements.
The Eve Appeal
In addition to raising funds for us, Ellie is also running for gynaecological cancer research charity The Eve Appeal.
She chose this charity as a close friend of hers has inherited a gene which gives her a very high chance of developing breast and ovarian cancer.
Sponsoring Ellie
Ellie has set up a Virgin Money Giving page to make it simple for people to sponsor her and the work of United Response and the Eve Appeal.
Ready to take on a challenge of your own?

Contact our fundraising team today.