Yorkshire duo thank United Response for kick-starting their careers during lockdown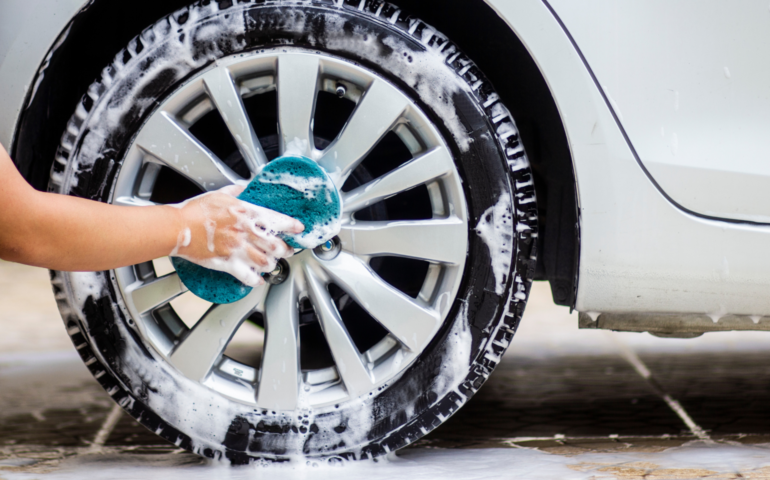 Robyn and Daniel from Yorkshire were each helped into new jobs this summer by learning disability charity United Response, which works with local jobseekers and employers to provide marginalised people with skills and opportunities which otherwise might be out of reach.
York College graduate Daniel, who was first referred to United Response's dedicated supported employment service in December 2019, was supported to secure a job at a logistics company where he now valets vehicles. Previously nervous about working and unsure what he wanted to do, Daniel started his new job in July and couldn't be happier.
Daniel said: "It was difficult finding ways to search for jobs, write a CV and even know what my skills were. But United Response helped me try different jobs, arranged some training and even organised work experience for me alongside a painter and decorator.
"This helped me find out what my strengths were and it now feels good to have a job after waiting for so long. COVID made it hard to look for work but I am really happy and want to stick at this job to earn a living."
Robyn, meanwhile, was helped to obtain a role at Primark where she works weekends at the store in Monks Cross. The new job, which she began in August, has not only earned her rave reviews from Primark staff but has had a profound impact on her wellbeing.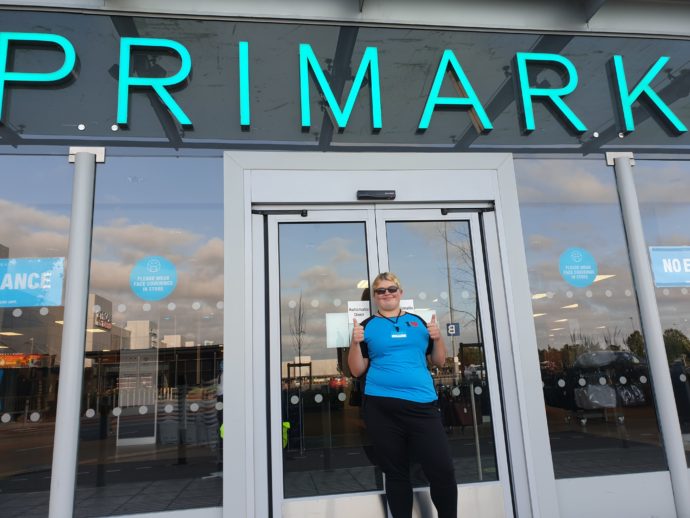 On starting the job, Robyn said: "I like working at Primark so much and all the staff are very friendly. I like talking to the customers and the best thing is that I have my independence."
Robyn's support worker added: "We love seeing Robyn flourish in her new job and her home life is now calmer and more relaxing."
Robyn and Daniel's success stories are being told this week as part of Learning Disability Work Week 2020, which aims to recognise the important and valuable contributions employees with learning disabilities can make to the work place.
Around 1.5 million people in the UK have a learning disability and yet only 5.9% of working age adults with learning disabilities were known to be in paid employment during 2018/19.
United Response believes local employers and businesses should link up with more support providers like themselves to create better opportunities for this marginalised group of people.
Service Manager Ramsay Taylor said: "At United Response we truly believe in inclusive employment and we actively help people with learning disabilities and mental health conditions in their job search.
"Our long-standing support of local people with learning disabilities has shown us that there is a rich and untapped pool of working-age talent in the region – with skilled individuals ready to learn, work and add real value to local employers and businesses across York.
"Robyn and Daniel's stories shouldn't be in the minority. By partnering organisations like United Response, local employers can help to develop the skills and careers of those with learning disabilities and provide them with the same opportunities as anyone else."
For others, lockdown has presented different employment challenges and many people – including those with learning disabilities – have been placed on furlough across York since March. United Response has continued to provide vital support to its network and peers during this unprecedented time, offering regular virtual conversations and activities to keep them connected.
In October this year United Response launched a new dedicated employment support package for working-age people with learning disabilities, autism or mental health conditions in York, Harrogate, East Riding and Scarborough.
The 13-week outreach programme, being delivered by local United Response job coaches, is providing bespoke one-to-one support to help disabled jobseekers access opportunities and experiences. Themes for the package, which will feature weekly meetings and activities, include CV writing, work preparation, identifying reasonable adjustments and creating links with local employers.
> Find out more about how to access our Supported Employment service