Your 2021 Keep Fit Challenge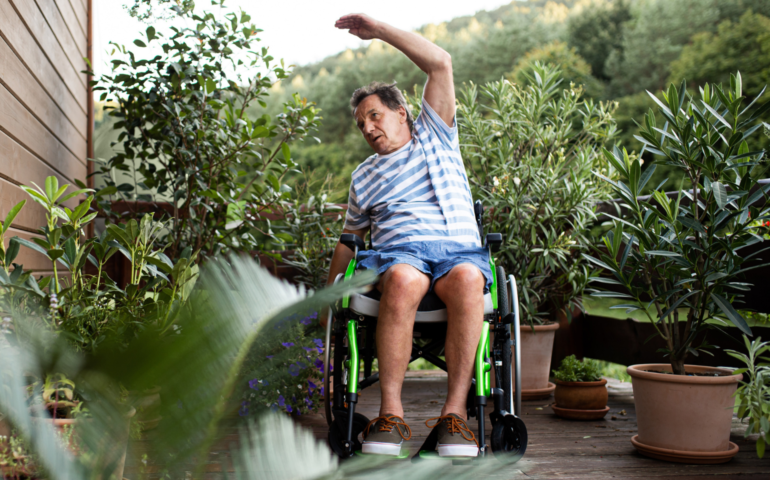 Since the onset of the pandemic and social distancing, some normality has been maintained thanks to digital technology and the various communications platforms already in place.
At United Response, we have ensured that the most vulnerable within our community are connected with friends and families, staving off loneliness through our online community. We have introduced online keep-fit classes, social drop-ins, dance classes, and cooking sessions.
Sadly, not all of the people we support have the same access to vital communications technology. The latest lockdown highlights the importance of keeping connected across our 200 services through technology and virtual calls. Critically, it has also thrown into sharp focus the issue of digital exclusion for people with disabilities.
Digital exclusion for people with disabilities: you can help change this
We're asking you to take on a fitness challenge in 2021, and get sponsored to help keep people with disabilities connected with family and friends.
The challenge you take on is up to you, but here are some ideas to inspire you:
Could you and your friends or colleagues walk or run the miles to Rome (home of St Valentine) by February 14th?
Daily star jumps in your garden?
Could you run a marathon over four months (that's just over 6.55 miles each week)?
Whatever activity you choose, make sure it's allowed within the current Coronavirus restrictions.
Remember, you'll be keeping yourself fit and healthy at the same time as raising funds to help provide access to vital communications technology for people with disabilities.
Need help with setting up your challenge? Email Fundraising@unitedresponse.org.uk or call 07585 882 300.