We have pioneered the active support approach, which is fundamental to the way we provide effective, person centred support.
How we provide active support
Engagement needs to be meaningful to have any value. If it leads to more opportunities to do other things and interact with other people, then engagement is meaningful.
Instead of doing things for people or to people, we work with them, so they can take part in everyday activities, regardless of their level of disability.
This technique helps to give the people we support more control, improve confidence and increase independence.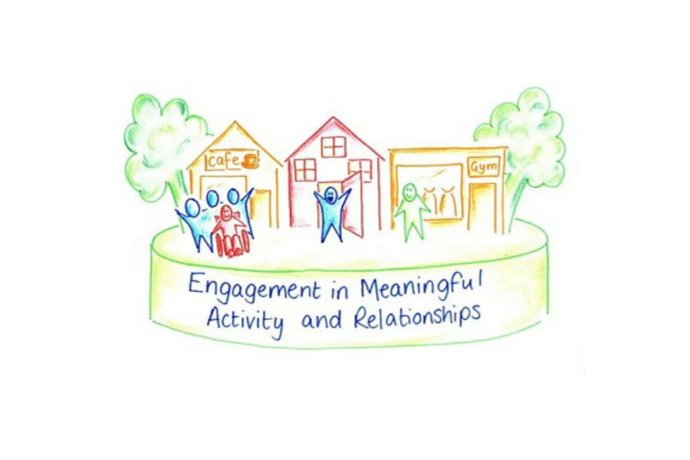 There are four essential components that promote engagement in activities and relationships:

1. Every moment has potential: Utilising the activities that need to be done (such as housework, shopping, work or gardening) and those that are available to do (such as visiting friends or relatives, playing sport or adult education) to support people to be engaged throughout the day.

2. Little and often: Breaking activities and relationships down into a series of steps and identifying those parts the person can do for themselves, those they can do with help and those they need done for them. This enables people to be involved in ways that work for them, perhaps in small parts or over some time.

3. Graded assistance: Providing the right amount and type of support at the right time – too much and the person will be 'over-supported' and hindered in their independence; too little and they will fail.

4. Maximising choice and control: Looking for opportunities for the person to express their preferences when it comes to relationships and activities. Just as crucially, such expression must be listened to and acted upon in order to give the person as much control as possible.
You can learn more about active support in our free Active Support guide.
The essential outcome of active support is individuals who are happy and engaged in meaningful activities and relationships. Our 12-page guide outlines the importance of this approach as part of person centred support via tips and case studies.
This guide describes why active support is fundamental for all the people we support. It details the essential components and strategies that must be in place to ensure support is well-organised, effective and truly meeting the needs of the individual.
We also have a booklet on how Positive Behaviour Support and Active Support work together.
The "Stay Inside: Be Inspired" guide and associated resources aim to help families, carers and support staff understand and use Active Support so that things become more manageable and enjoyable during the Covid 19 crisis and in the future.
Learn more about Person Centred Support
Get support
If you would like to know more or are interested in the support we can provide to you or someone you know, please make a support enquiry.
Download (PDF 655 KB)