Easy read practice ballot papers and voting guides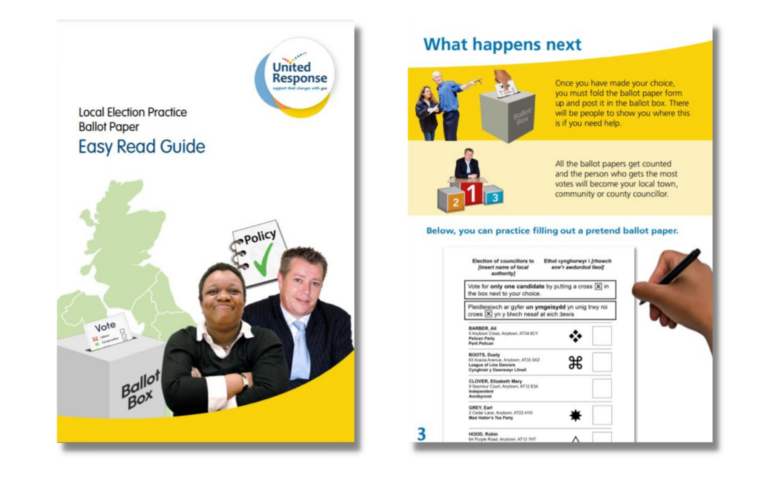 There are some local and mayor elections taking place on Thursday 5 May 2022.
These are for all London borough councils and all local authorities in Wales and Scotland.
We believe voting and elections should be accessible to everyone.
That's why we worked with the Electoral Commission and the Cabinet Office to create easy read guides and practice ballot papers for each of the different elections.
The guides include a practice voting slip and use simple language and images to help explain the voting process in easy-to-follow steps.
They also outline what each election is for and how local politics can play a huge part in people's everyday lives.

You can download them here: