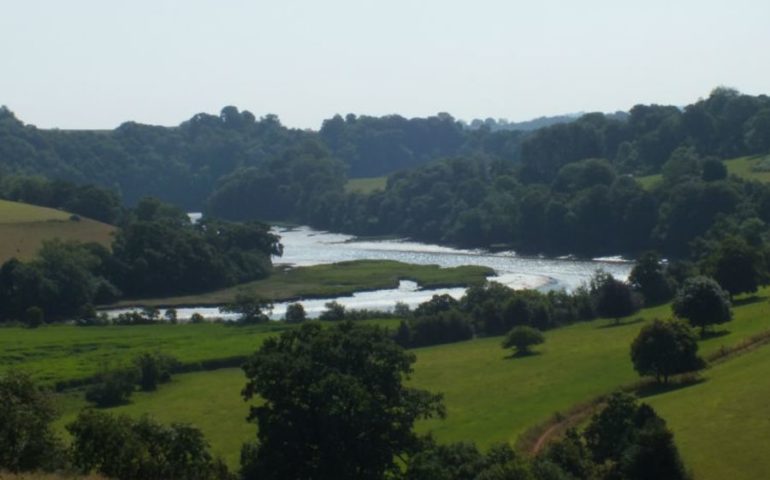 ROC Wellbeing services in Devon and Cornwall can help you gain new and exciting skills and get accredited qualifications at the same time.
ROC used to be known as Robert Owen Communities.
Services in Devon
ROC Creative, Torbay
ROC Creative Torbay is a leading arts project, where you'll be taught by experienced specialists in a range of different art forms. It is a space to express yourself artistically, whatever your abilities.
We can help you work towards qualifications in arts subjects, as well as personal and social development.
Call ROC Creative on: 07551 106050 (team leader: Kristina Weaver)
ROC Active, Torbay
ROC Active are dedicated to offering a range of activities for the people we support, these include:
Access to a fully equipped gym with support from trained staff to create a personalised gym programme tailored to match each individual's needs.
Multi-sport sessions provide a fun, safe way to learn new skills and get involved in team activities such as Cricket, Rounder's, Boccia tournaments, and all are fully adaptable, inclusive and reflect the group's ability.
Swimming sessions are a great way to improve fitness and stamina whilst having fun. We offer full use of the swimming pool and also have access to the health suite; this includes a jacuzzi steam room and sauna. We encourage people we support to become involved in swim challenges which enables them to set individual goals and achieve certificates, medals, and make progress whilst improving their fitness and having fun in a safe environment.
The ROC Active Step Challenge using new technology and fitness Apps. Some of the people we support who have access to fitness Apps have started to set personal challenges, eg 10,000 steps a day. ROC Active staff monitor and record this data and set new challenges at monthly reviews.
We are lucky enough to be based close to a lovely beach and coastal paths. This is a great opportunity to improve fitness throughout the summer with our walking and activities group. Join us for lovely walks across Goodrington beach, lakes and surrounding areas; group multi-sport sessions at one of our many outdoor locations including the astro turf at Torbay Leisure Centre.
We also have access to Torbay's Velopark which has a range of bikes, recumbent bikes, trikes and adaptable accessories.
The people we support will have the opportunity to take part in tournaments, workshops, internal and external competitions.
ROC Active is supported by Sport England.
ROC Active currently have availability, so if you know of anyone wanting to join an Active service to help get fit, improve stamina, make new friends and have some fun, then please do not hesitate to contact us.
Call ROC Active: 07889173959 (team leader: Bobby Singh)
Aspects, Paignton
Aspects is a community-based learning hub providing a wellbeing service for people with learning and physical disabilities, mental health and sensory impairments.
At Aspects, you can participate in a range of experiences in a safe and supervised environment. You can also enjoy and embrace activities and interests in the local community.
At Aspects, we offer support to engage, learn and develop skills for life. We recognise the importance of building confidence and discovering independence.
We do this through the promotion of social inclusion and interaction, alongside developing and maintaining skills for life such as; communication, self-confidence, decision making, creativity, IT, cooking, socialising and building friendships. We offer training, guidance and support to help individuals with their goals.
Wellbeing is defined as, 'the state of being healthy or happy'. Wellbeing is important to us all. Aspects empowers people to embrace a real sense of fulfilment, social inclusion and happiness. By providing a clear and consistent pathway, Aspects allows people to access, learn and grow within the community.
Some examples of activities at Aspects include:
CookABILITY is a series of accessible, easy-to-follow video recipes. They are a great way to give people the confidence to cook homemade food. If you enjoy cooking and would like to take part in our next cookABILITY series, join us at Aspects (Wednesdays, 4.30-7.30pm). Sessions will be filmed and uploaded to YouTube.
Earthwise (Tuesdays 9.30-12.00) is a group focused on environment and climate change issues with gardening, pollination, bees and insects, poetry, arts and crafts.
Call ROC Aspects: 07773 963430 (team leader: Rob Helmore)
ROC Wellbeing, Honiton
ROC Wellbeing, Honiton is an exciting arts project for people with learning disabilities. It is run by specialists in a range of different art forms. It is a space to express yourself artistically, whatever your abilities.
Join us for a free taster session – it's a great chance to learn skills and make new friends!
Call ROC Wellbeing, Honiton: 07812 605105 (team leader: Sam Goodwin)
Lower Sharpham Barton Farm (LSBF), Totnes
Lower Sharpham Barton Farm is set in a stunning location in the hills of Totnes. We offer work experience to people with learning disabilities alongside Ambios, who run the farm.
At the farm you can gain experience in things like:
Farming, horticultural and agricultural skills
Wood and metalwork
Conservation and forestry
Animal care with the farm's lively horses, pigs and chickens.
The Forest School Group (Tuesdays, 9am-3.30pm) gives people with learning disabilities the opportunity to improve their wellbeing by exploring the natural environment in the farm's beautiful woodland space. Activities include foraging, fire-building, cooking, whittling and creating art, to foster a greater sense of connection with nature, building resilience and empathy. For more information, email Kate Conroy or call 07713 395549.
Call Lower Sharpham Barton Farm: 07880 250547 (team leader: Emma Rankin)
Services in Cornwall
Boscawen Farm, Truro
Boscawen Farm is set on several acres of land in Truro. We run Accredited Learning courses on Mondays and Fridays, taught by staff from Truro and Cornwall College.
At the farm you can learn skills like farming, planting and growing vegetables, cooking and wood work.
We have many animals at the farm, including pigs, sheep, goats, guinea pigs, ducks, ferrets, cows and even a bull.
Call Boscawen Farm: 01872 560530
ROC Welcome Social Club, Truro
ROC Welcome Social Club is a large social club for people with learning disabilities, with 150 members, 20 volunteers, and a member-led steering group.
The club is an inclusive, welcoming place where you can make new friends, take part in fun activities, and make things happen in your local community.
The club is based at Truro College, but many of our members also take part in other community based activities, such as club nights. It is the only service of this kind in the wider Truro area.
ROC: general enquiries
Should be directed to:
The Boatshed, Unit C, Totnes, Devon, TQ9 5AL
Tel: 01803 868550