Community Mental Health Services: West Sussex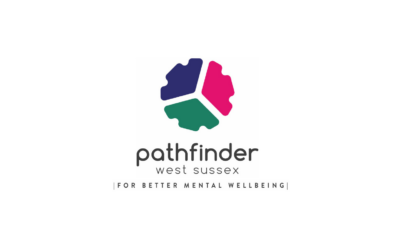 United Response is a national charity, supporting people with mental health needs in Sussex. We are proud to be part of Pathfinder West Sussex, an alliance of organisations working together to enable people with mental health needs, and their carers, to improve mental health and wellbeing.
Adur, Arun and Worthing Mental Health Supported Housing
Supported housing is for individuals who:
Are aged 18 and over.
Have support needs arising from their experience of mental health problems.
Who may or may not be receiving treatment from mental health services.
Require accommodation in the Shoreham and Littlehampton area.
Are prepared to share a house with two other adults, or are looking for a self-contained tenancy.
Are in receipt of Housing Benefit.
Have a poor housing history.
Will benefit from and engage with a weekly support visit.
NB: The support offered does not cover support away from the property, such as attending appointments or shopping.
What tenants can expect:
Support worker to help manage an Assured Shorthold Tenancy for up to three years.
Support to move from supported housing into general needs accommodation.
Liaising with other mental health support, Recovery College and Pathfinder services across West Sussex.
Up to three hours per week of one-to-one support.
Support claiming any benefits you may be eligible for.
Flexible support hours, Monday to Friday, between 9am and 4.30pm.
Personal support plan based on their needs and goals.
An open and transparent service.
Periodic house meetings.
Floating support
This service is offered to people living in their own homes. It includes:
Support to manage debts and contact debt agencies.
Support with benefits.
Support to report maintenance issues.
Support to contact landlords, council or other housing providers.
Three months of support.
NB: Some benefits can only be applied for online or at Jobcentre Plus. In these cases, support may not be available.
How to apply
Applicants can self-refer or be referred by a health professional, friend or family member. Download the relevant form below:
Supported housing referral form
Floating support referral form
The application form must be fully completed. Please include information to enable assessment of risk. Your referral will be assessed on your housing/support needs.
Successful applicants will be offered an assessment within four weeks of receipt of referral. There will be an opportunity to meet other tenants, if they are available.
If you are accepted to our Supported Housing Scheme, you will be expected to engage regularly with your support worker.
For more information
Contact John Barnard, Senior Service Manager, 48 Sudley Road, Bognor Regis, West Sussex, PO21 1ER
Tel: 01243 868647
Email: john.barnard@unitedreponse.org.uk
House 48: Pathfinder Hub Bognor
House 48 is a mental health hub run by United Response (Pathfinder) Bognor.
Pathfinder Bognor is part of an alliance of providers offering low level mental health support to people aged 18 and over who live in Bognor and local surrounding areas.
We work in partnership with other agencies, charities, families, carers and primary care workers to support people who have mental health problems which impacts their lives.
Support
We offer support to people who may have issues with anxiety, depression, debts, wellbeing and practical goal setting.
Signposting
Where we are unable to meet the support needs of a person we will sign post to other services. This could include job coaching, counselling, substance misuse, befriending services, community and leisure activities, social groups and housing support advice.
How to refer
Find out more about Pathfinder in West Sussex and what it has to offer.
You can refer yourself for support with this form and send it to: Pathfinder.bognor@unitedresponse.org.uk
Or you can call us on 01243 863034.
When you contact us for support we aim to respond to you within four weeks. You will be offered an initial discussion to identify the support you need. This could be up to 12 sessions which will then be reviewed.
Submit your feedback
Your comments and feedback are important to us.
You can leave feedback about our services here.