Celebrating 20 years of implementing and evaluating Active Support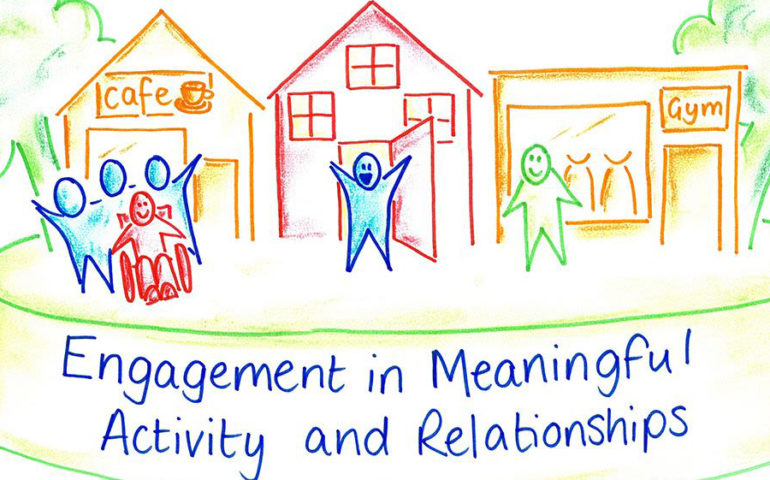 Location:

Keynes College, University of Kent, Canterbury CT2 7FH

Date:
Unfortunately we have had to postpone this conference due to the COVID19 epidemic. If you would like to be kept updated with future plans for this event, or to find out about new resources which are being planned around active support please sign up for our Practice Development newsletter.
Twenty years ago United Response began implementing Active Support to study, monitor and evaluate its implementation and impact on the quality of support we provide, under the guidance of the late Professor Jim Mansell and working closely with the Tizard Centre at the University of Kent.
Since then Active Support has moved into the mainstream, with more and more people with intellectual disabilities, their families and advocates expecting support that enables individuals to participate as much as possible in the activities and interactions of their life, at home and in the community.
Increasingly provider organisations are looking for ways to implement and sustain Active Support; and funding agencies and regulators are requiring the implementation of Active Support to ensure:
that resources are being used to provide the best value for money
and that the quality of life of people receiving support is as good as it possibly can be.
Active Support is an evidence based approach which is now widely recognised as best practice in supporting people with intellectual disabilities and as a foundation for other approaches including Positive Behaviour Support, Effective Communication and the SPELL framework.
But experience in the UK and overseas tells us that while Active Support has become a long standing goal for many organisations over the last 20 years, with many successes, it can be difficult to implement and maintain over time.
The purpose of this conference is to present the findings from our 20 years of research on Active Support, along with the experience of academics, other providers and practitioners putting it into practice.
Speakers from United Response will be joined by speakers from universities, other support providing organisations and schools in the UK and across the world, including Australia, Norway, the USA and Canada, to provide a comprehensive account of the approaches, experience and learning from implementing Active Support and investigate/consider the barriers and future of embedding this approach.