Over £15k raised for United Response after a huge show of support from ROC 5K runners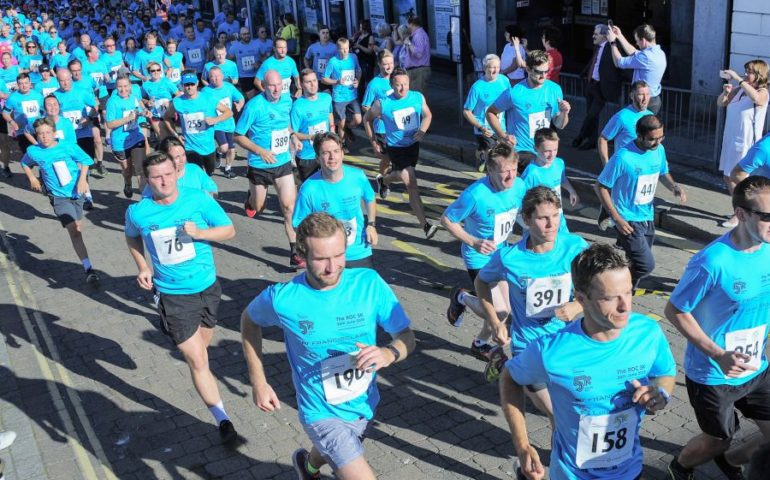 Hundreds of people have turned out for 2018's ROC 5k, an amazing race to help raise vital funds for a charity which helps people with disabilities.
Runners took part in the annual ROC 5K charity fun run on June 26 in Truro and have helped to raise at least £15,600 for the disability charity United Response, with more funds raised through sponsorships to trickle in. The three-mile race has raised over £30,000 over the last two years.
The money raised will also go towards the United Response ROC Welcome Social Club held at Truro College where over 100 adults with learning and physical disabilities attend every week. Funds will also go towards developing IT independence for those at the Wheal Busy Chapel, in Chasewater, Truro.
Senior secretary at Truro College and running group volunteer Louise Aspinall braved the searing temperatures to compete in the race. She said: "A few years ago I got into running and eventually became a running coach.
"I ran this race to raise awareness for the charity and support people with learning disabilities.
"The ROC 5K shows that everybody can have a go and that people with learning disabilities can get involved too. It's important to include everyone and that's what makes this race so special."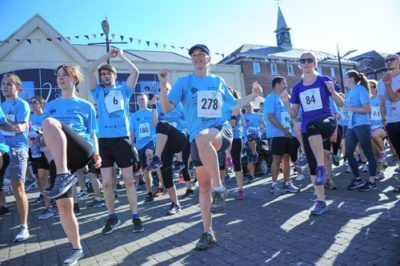 Fellow runner Alison Attfield who used to work at Truro College said: "It's important to support people with disabilities because sometimes they need people to be advocates for them. Sometimes they don't have the opportunity to speak out for themselves.
"So events like this which generate a lot of publicity help people become aware of what ROC does and what United Response do."
Runner Richard Kelly from Crantock is supported by the charity at Boscawen Farm – which teaches people with learning disabilities a range of skills including farming, planting and growing vegetables.
He said: "Running the race was really fun and was knackering at the same time.
"We can walk it which takes longer or run and walk at the same time. At the end, I sprinted as fast as I can. I hadn't done this before and I just really loved it.
"My other friends were running and I just wanted to run with them."
The Mayor of Truro Lindsay Southcombe started the race, which was held for the fifth time, and the Vice Lord Lieutenant Peter Davies handed out the trophies to winners after the race ended.
United Response Community Fundraiser Sarah Hampton said: "It was an amazing event and we just wanted to say a very big thank you to all our sponsors and supporters for their ongoing support.
"Without this support, ROC and United Response would struggle to deliver all of its amazing services.
"We also had a great team of volunteers who helped with marshalling to giving out refreshments. We couldn't do it without them!"
Some of the sponsors and supports include PKF Francis Clark, Cornish Mutual, Truro and Penwith College, Zamu, Truro Running Club, Keith Wootton Architectural Services, Truro Lions Club and the Rotary Club of Truro Boscawen.
To find out more about United Response's work in Devon and Cornwall, visit www.unitedresponse.org.uk/roc-wellbeing.