DJ Starnight brings the music to you!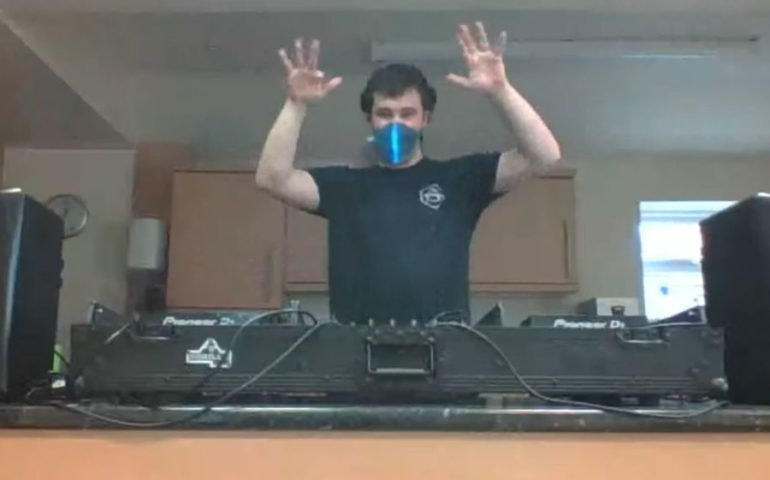 Living in lockdown due to Covid-19 has a huge impact on each and every one of us. Not being able to see family and friends in person can have a major impact on someone's mental health.
And for people with disabilities and mental health support needs, these major changes to day to day life can really increase anxiety and loneliness.
That's why our frontline services keep looking for new and innovative ways to keep supporting people, and help them to stay in touch with friends and family.
Bringing people together with music
ROC College is our virtual college that supports disabled people in Devon, Cornwall and Somerset to move towards independent living and paid employment.
Brookin, a student at the college who has autism, aspires to be a professional DJ. As DJ Starnight he's been using the power of music to bring people together.
DJ Starnight is hosting regular DJ sets on Facebook and Zoom to share his love of electronic dance and house music to inject some joy and happiness into people's lives.
Help us keep people connected
Thank you to everyone who has supported our Keeping People Connected campaign so far. You've helped to raise a fantastic amount – over £11,000.
This money is transforming lives by providing tablets to enable people to see their loved ones, helping us use internet radio to keep in touch and enabling us to support people in virtual reality when we can't be there in person.
It's not too late to get involved yourself and help even more people stay connected with their family and friends.