Community allotment for people with disabilities starts to blossom with help of local businesses
Staff from Capita Secure Solutions and Services in Chippenham joined green-fingered volunteers and charity workers to transform our Potters Den Bristol allotment by preparing the ground for 80 tonnes of 'hoggin' – an eco-friendly compact paving solution which has levelled the surface, making the space safe and accessible for even wheelchair users.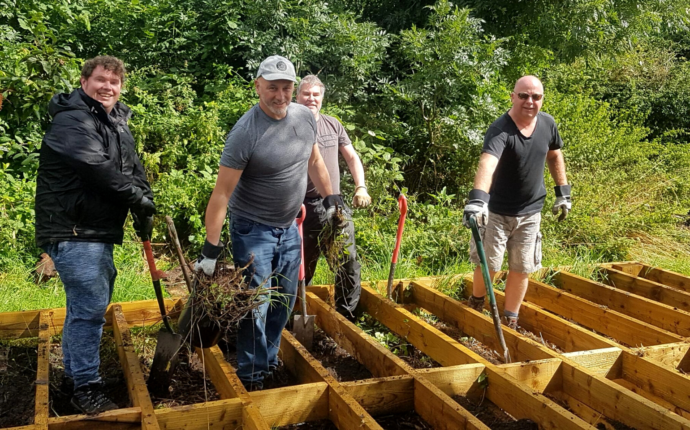 Rebuilding a shed, extensive weeding and laying the foundations for a new summerhouse were all checked off the to-do list as volunteers and United Response staff toughed it out in the wind and rain for National Allotments Week 2021.
As the sun arrived, the ground was prepared for the vast amounts of hoggin – worth around £6000, which was generously donated by specialist merchants Wolseley.
The gratefully-received support from Capita and Wolseley comes amidst a recent flurry of corporate social responsibility volunteering and donations from local businesses.
HGL Construct kindly donated around 20 hours of time and both the Screw Fix Foundation and the John James Bristol Foundation have contributed financially to the project with local businesses eager to give back to the community following a challenging period for charities and marginalised people.
With disabled people disproportionally affected by the pandemic, the Potters Den allotment has provided a lifeline to local people by boosting the wellbeing of people supported by United Response – who each have learning disabilities, autism or mental health needs.
The popular community space has offered a therapeutic environment where people can exercise, learn about the importance of healthy eating and experience much-needed social interaction during a time where there has been a severe lack of access to outdoor spaces for them.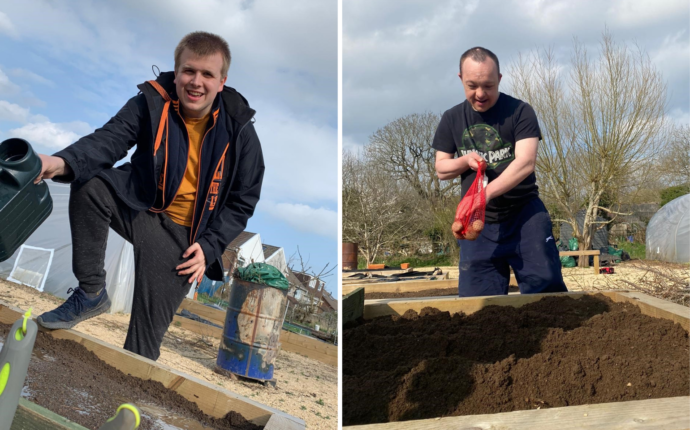 On benefitting from such local generosity, the folks from Potters Den have now also turned provider by donating boxes of their home-grown veg to Barton Hill Settlement – a local community hub and café which provides low-income families and individuals with affordable lunches.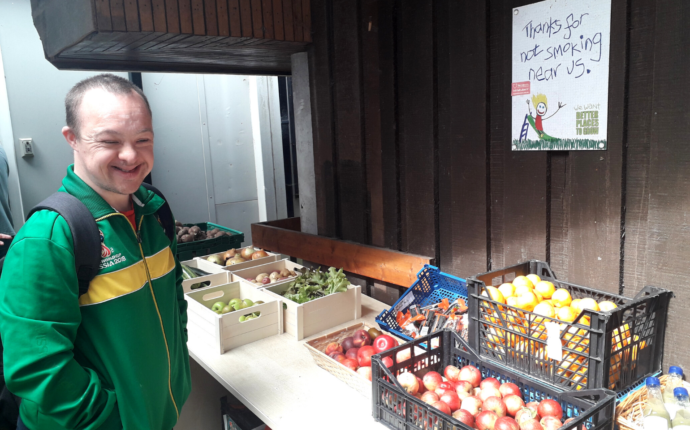 Despite all the generous time and resources donated so far, United Response and the Potters Den team are appealing for more much-needed help from local volunteers – with all the positive work achieved so far "just the beginning" of what is needed at the project.
Nadine Crisp, service manager at United Response and responsible for the project said:
We're so grateful for all the help that we have received so far. Potters Den allotment offers so much not only to the people we support but also the local community.

There is still so much that needs to be done and can be achieved with this project so we are asking anyone interested and able in helping or donating their time to get in touch.
If you are from a local business and are keen to explore how a corporate volunteering day could benefit the allotment, or if you are a local in the area and just want to help, please contact Nadine Crisp at: Nadine.Crisp@unitedresponse.org.uk or 07890568908.